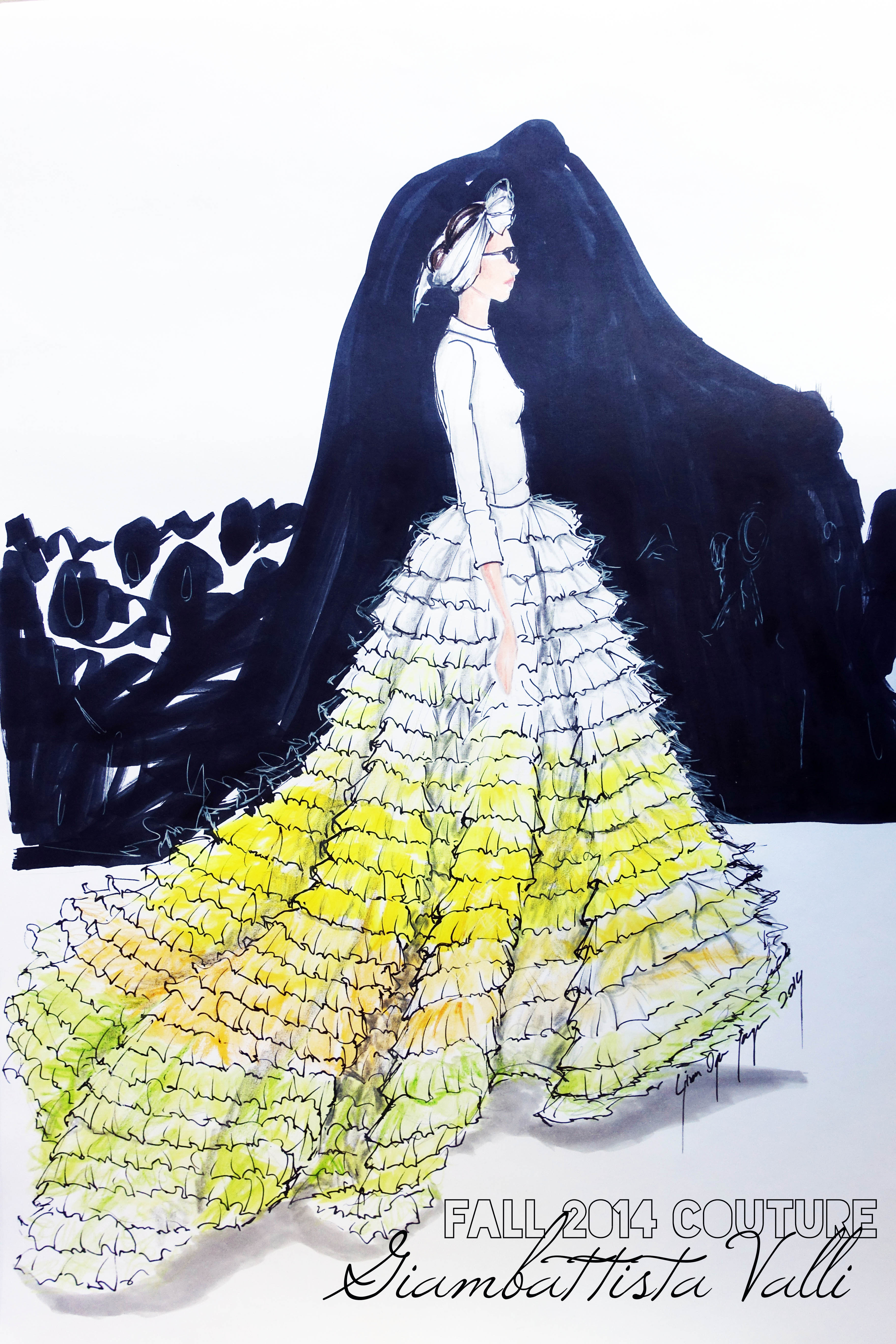 We're on the day after of a little fairytale…Valli woman are on the catwalk, in the morning after a long night wearing her sunglasses and gathering her hair up with a silk scarf…She is combining her dress, which she couldn't get enough of, on top of her PJ's.
Valli presents her young couture clients with a new approach by combining traditional and up-to-date couture elements. Would it be possible to see a couture jacket covered in 3D handcrafted flowers in lila combined with trousers with curled hemlines during the 50's?
Street and High fashion are merging with one and other. Haute Couture is gradually becoming comfort-chic like street fashion.
If we could have Couture sneakers, a trend which Dior started in the previous seasons, why not have Valli Couture pajamas!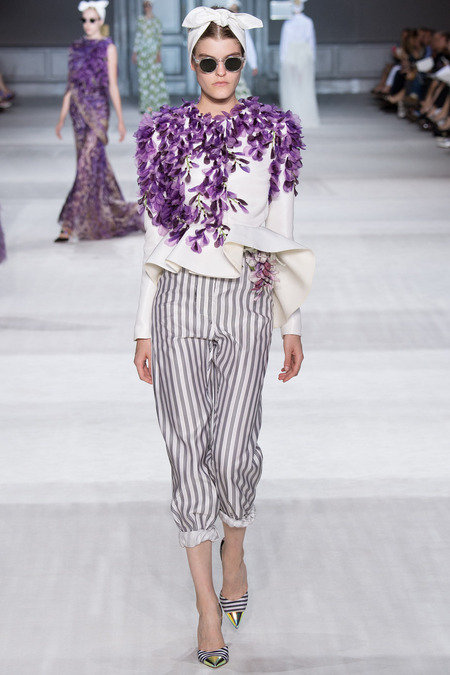 Küçük bir masalın ertesi günündeyiz … Geç biten gecenin sabahında uykusuz gözlerinizi gözlükle, dağınık saçlarınızı ipek eşarp ile saklayarak podyumda Valli kadını. Dün gece giymeye doyamadığı elbisesini pijamasının üstünde kombinliyor. Geçen gecedeki saç ve makyaj bizlerin hayal gücüne kalıyor sanki
Valli geleneksel Couture unsurlarını güncel moda ile harmanlayıp genç couture müşterilerine yeni bir yaklaşım sunuyor. 50 li yıllarda ,Lila 3 boyutlu el yapımı çiçekler ile bezenmiş couture ceket altında paçaları kıvrılmış pantolonu bir arada görebilir miydik ?
Sokak modası ve Yüksek Moda(high fashion) birbirinden ayrılmayacak kadar birbirinin içine girmiş durumda. Haute-Couture giderek sokak modasının rahat şıklığına yaklaşıyor.
Geçen sezonlarda Dior ile başlayan Couture spor ayakkabılar olurda , Valli Couture pijamalar neden olmasın !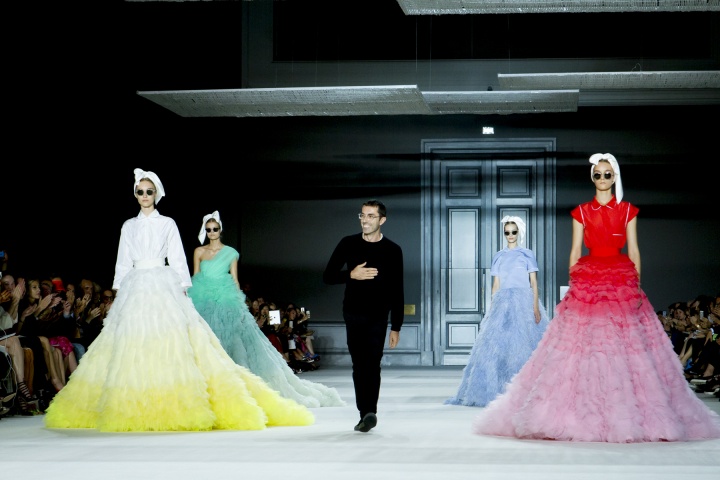 Photographed by Kevin Tachman