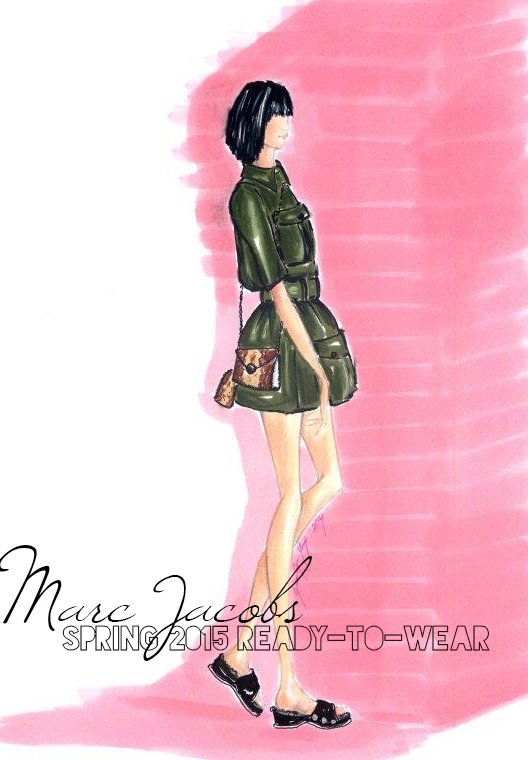 Marc Jacobs caught the attention of the fashion industry with his innovative runway show rather than his SS15 collection. The decor of a pink runway with a huge town house in the middle was contrasted by models who looked like characters from a Sci-Fi novel due to all having the same hairstyle.
All guests were given headphones in collaboration with Beats by Dre. Nobody was able to hear neither the talks nor the noises without them.Marc Jacobs gets more and more creative about his runway shows every season. We are waiting impatiently for what we will face in the future shows. (Marc Jacobs had left LV couple of years ago in order to concentrate more on his own label.)
The collection, which was inspired from military uniforms, consisted mainly of military green, khaki and natural tones and was completed with navy blue. Although I tend to find MJ's shoes and bags quite boring (except for some models), he seems to be on the right track this time. I guess we will be seeing much more MJ on streetstyle photos next summer…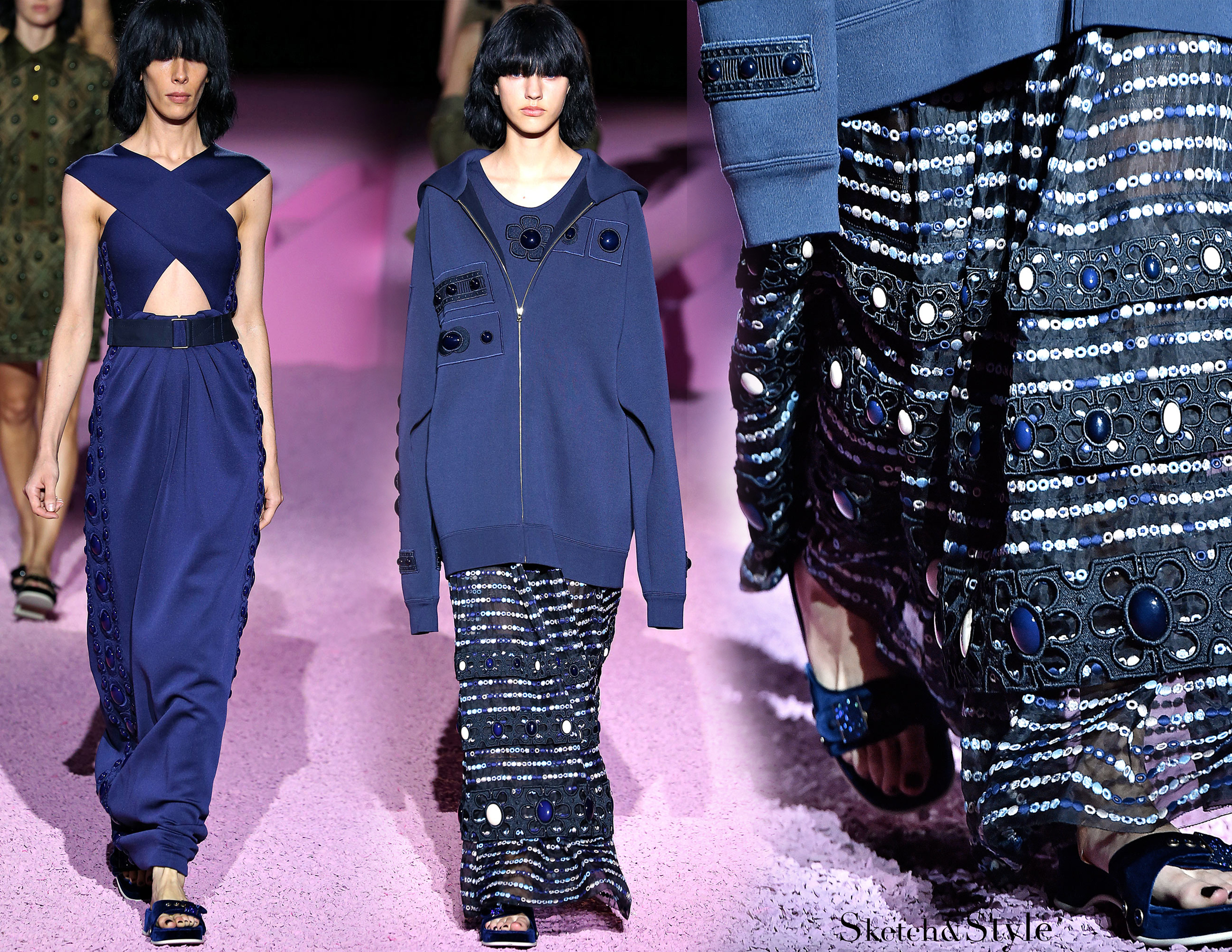 Marc Jacobs, SS15 koleksiyonunda yaptığı tasarımlardan çok, yenilikçi defilesiyle kendinden söz ettirmeyi başardı. Adeta bilimkurgu filmlerinden çıkmış tek tip saçlı modeller, pespembe podyumun ortasındaki devasa ev ile pozitif bir görüntü çizen dekora, tamamıyla kontrast oluşturuyordu.
Beats by Dre ile yaptığı işbirliği ile tüm konuklara ait kulaklıklar verildi. Bu kulaklıklar olmadan sesler ve konuşmalar duyulmuyordu. Marc Jacobs defilelerinde yaratıcılık her geçen sezon daha da artıyor. Önümüzdeki sezonlarda bizleri nelerin beklediğini heyecan içinde beklemeye başlıyoruz. (Marc Jacobs, LV`den kendi markasına daha fazla zaman ayırabilmek adına ayrılmıştı.)
Askeri üniformalardan ilhamını almış koleksiyonda; askeri yeşil, haki ve toprak tonlarına lacivert eşlik ediyordu. MJ`ın çanta ve ayakkabı modellerini istisnalar dışında sıkıcı bulmama rağmen bu sezon daha doğru bir çizgi yakalamışa benziyor. Streetstyle fotoğraflarda önümüzdeki yaz daha fazla MJ göreceğiz sanırım…