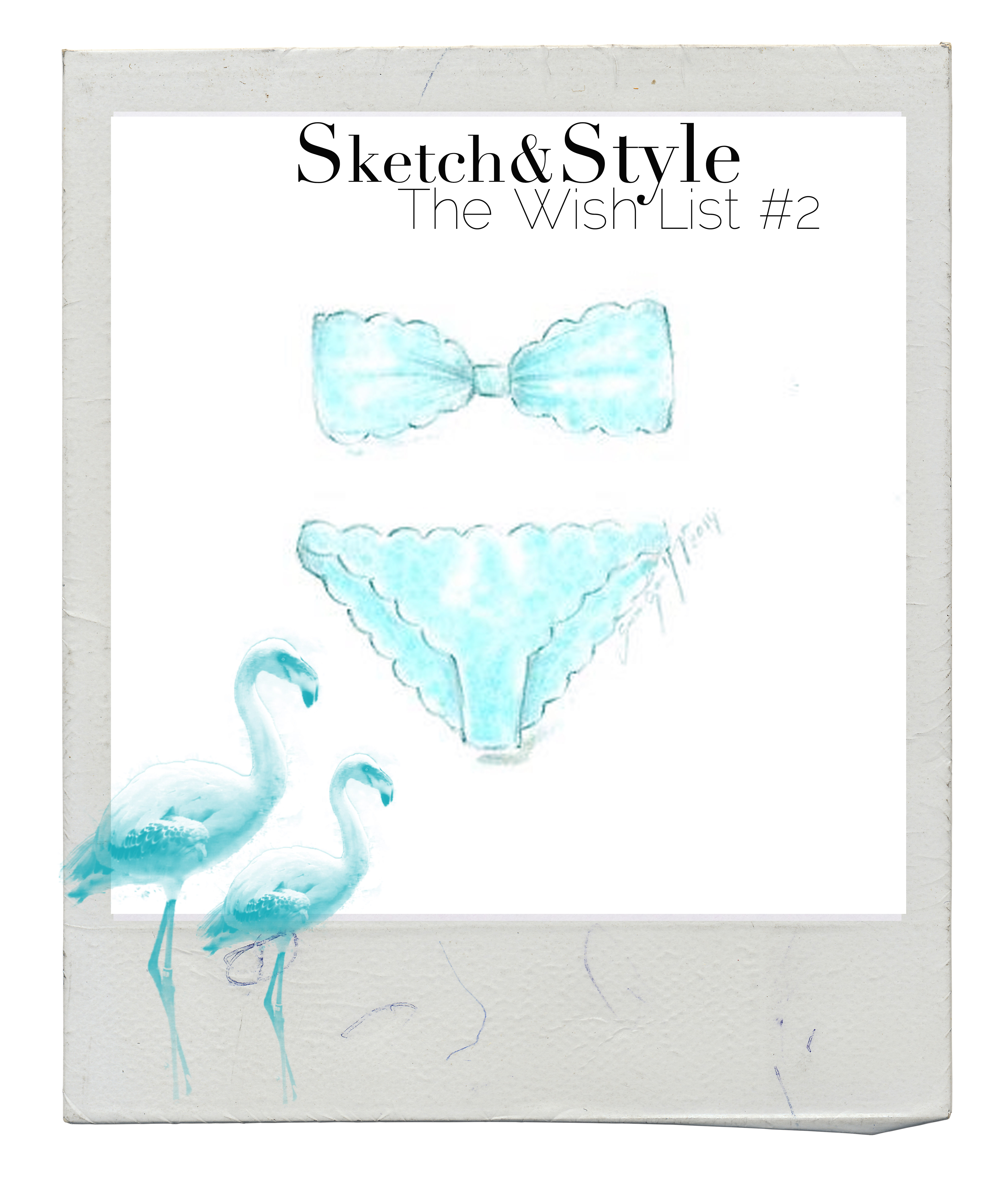 Did you begin to feel the liveliness of spring yet?
The sun is shining stronger each day. As we are wearing less clothes everyday, the sound of the birds singing increases.
I feel like I should get away from the city and dance in nature or on the sand in the beach (As we have been through stressful days, I know I'm not alone on this one. )  Even get excited whilst making holiday plans. I cannot help but smile while thinking of the holiday. The sound of the waves and peace of mind…
In between my dreams, I have found a perfect brand for my "The Wish List' section. I grabbed my markers for a new sketch immediately. A cute, sky blue bikini has made my list from this swimwear, New York based brand "Marysia Swim". All of the models are so sweet; I don't think 1 piece will be enough for me.
They have an online shop. If you want to check it out go to >>> Marysia Swim
——————
Baharın canlılığını hissetmeye başladınız mı?
Güneş her geçen gün daha da parlaklaşıyor, kat kat giydiğimiz kıyafetler azalırken baharın müjdeleyicisi kuş sesleri giderek artıyor.
Şehirden uzaklaşıp çimler üzerinde yada sahilde kumlara basarak  dans etme isteği duyuyorum son günlerde. (Stresli dönemlerden geçtiğimiz için bu konu da yalnız olmadığımı da biliyorum.) Tatil planları yapmak bile heyecanımı arttırıyor. Hayal ederken bile yüzümdeki gülümsemeye engel olamıyorum. Dalgaların sesi,  huzur…
Bu hayallerim arasında bu yaz ki 'The Wish List"  im için mükemmel bir marka ile karşılaştım. Hemen boyalarıma sarıldım tabi ki yeni sketchim için. New York`ta kurulmuş butik mayo markası "Marysia Swim" den tam da istediğim rahatlıkta gökyüzü mavisi şirinmi şirin bikini listemde yerini aldı.  Tüm modeller o kadar tatlı ki  tek bir model ile yetinemeyeceğim galiba (Burada elleri ile gözlerini kapatan emoji ye ihtiyacım var : ) )
Online satış sitesi var göz atmak isteyenlere >>>  Marysia Swim