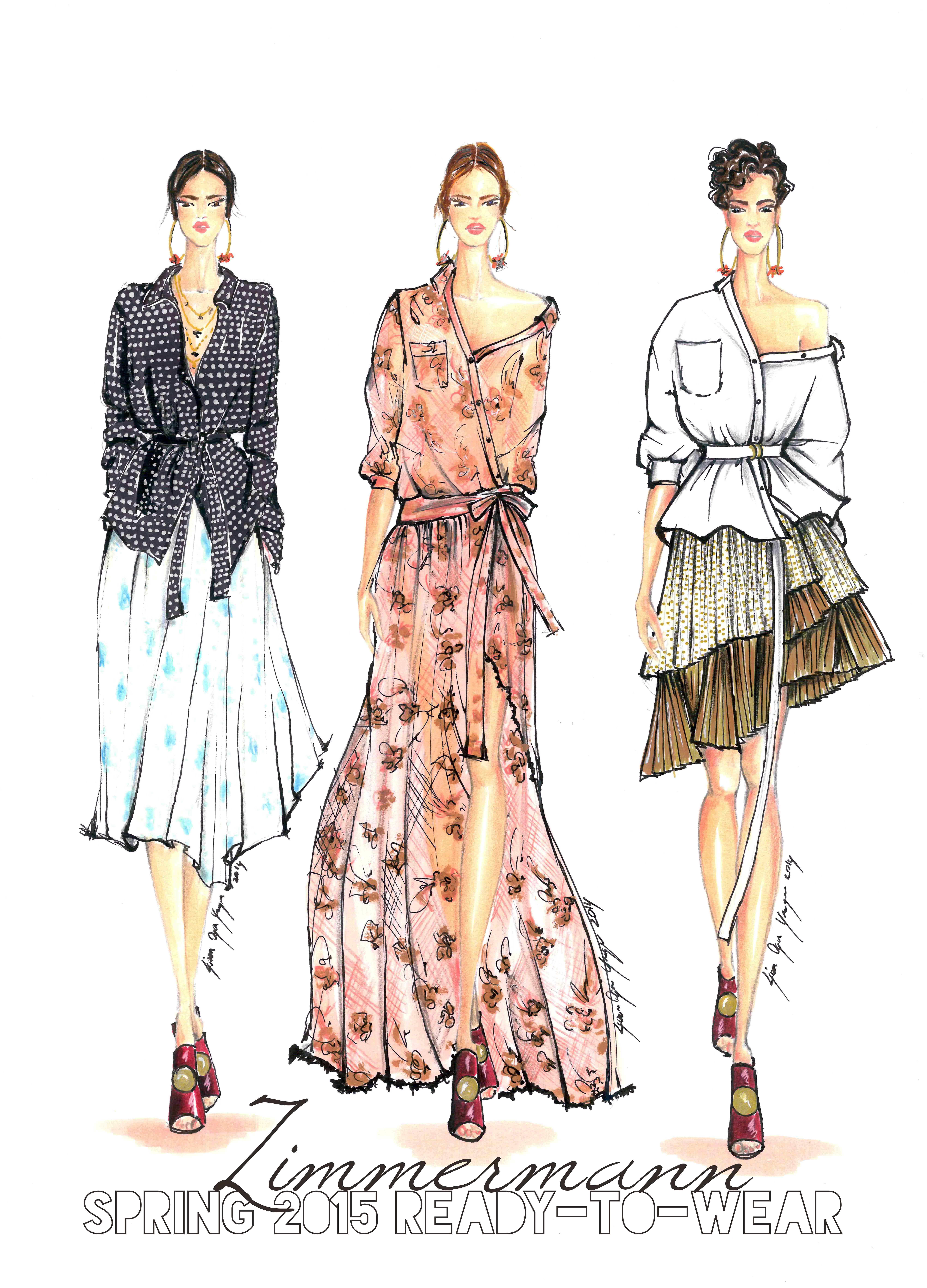 Although my love for the Zimmermann brand began when I was introduced to Australian designers; Zimmermann, with their runway shows for four consecutive seasons, are clearly en route to become a global fashion/ life style brand.
As we have seen in the previous seasons, one again the trademark laces and feminine flower designs are in between the pleats and the ruffles. On top of that, the Cargo pockets and trench coat details have added a masculine contrast in the 2015 Summer Collection. My favorite design is by far the peach colored lace dress, which shows the comfort of Summer of 2015.
Although the brand is young and still in search for it's character, the esthetic details clearly indicates how bright the future of this brand is. Especially for my design taste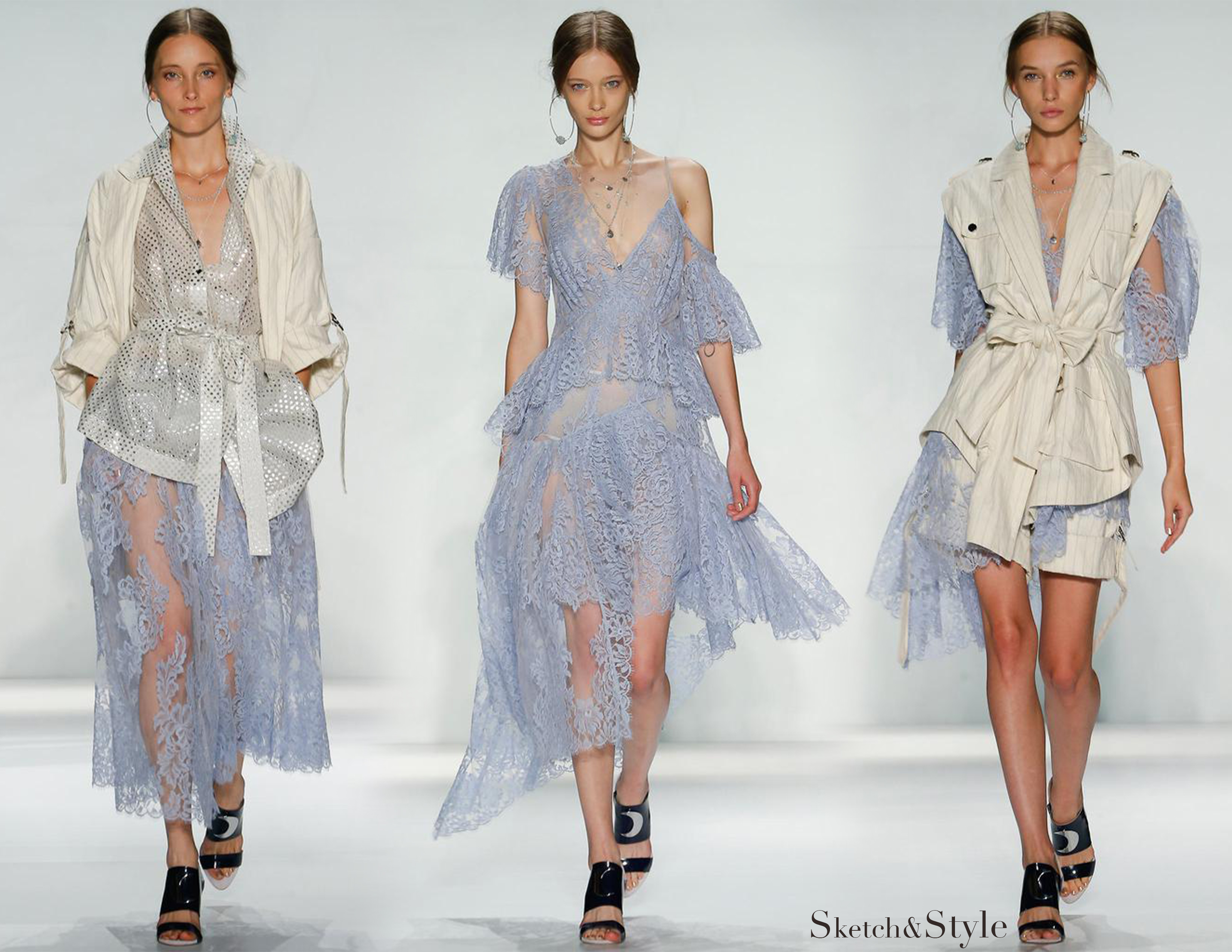 Zimmermann markası ile tanışmam Avustralyalı tasarımcılara olan beğenim ile başlamış olsa da, Zimmermann son 4 sezondur New York a taşıdığı defileleri ile artık global bir moda/life style markası olma yolunda olduğunu göstermek istiyor.
Her sezon olduğu gibi bu sezonda volanlar ve pililer arasında danteller ve feminen çiçek desenleri markanın belirgin detaylardan. Bunlara ilave olarak 2015 yazında, kargo cepleri ve trençkot detayları ile maskülen bir kontrast oluşturmuş. Şeftali incecik dantel ile 15 yazının hafifliğini yansıtan tasarım benim favorim.
Henüz daha marka olarak genç ve kendini bulma arayışları devam etse de, estetik detayları ile geleceği parlak bir marka olduğu kesin. Özellikle benim tasarım zevkim açısından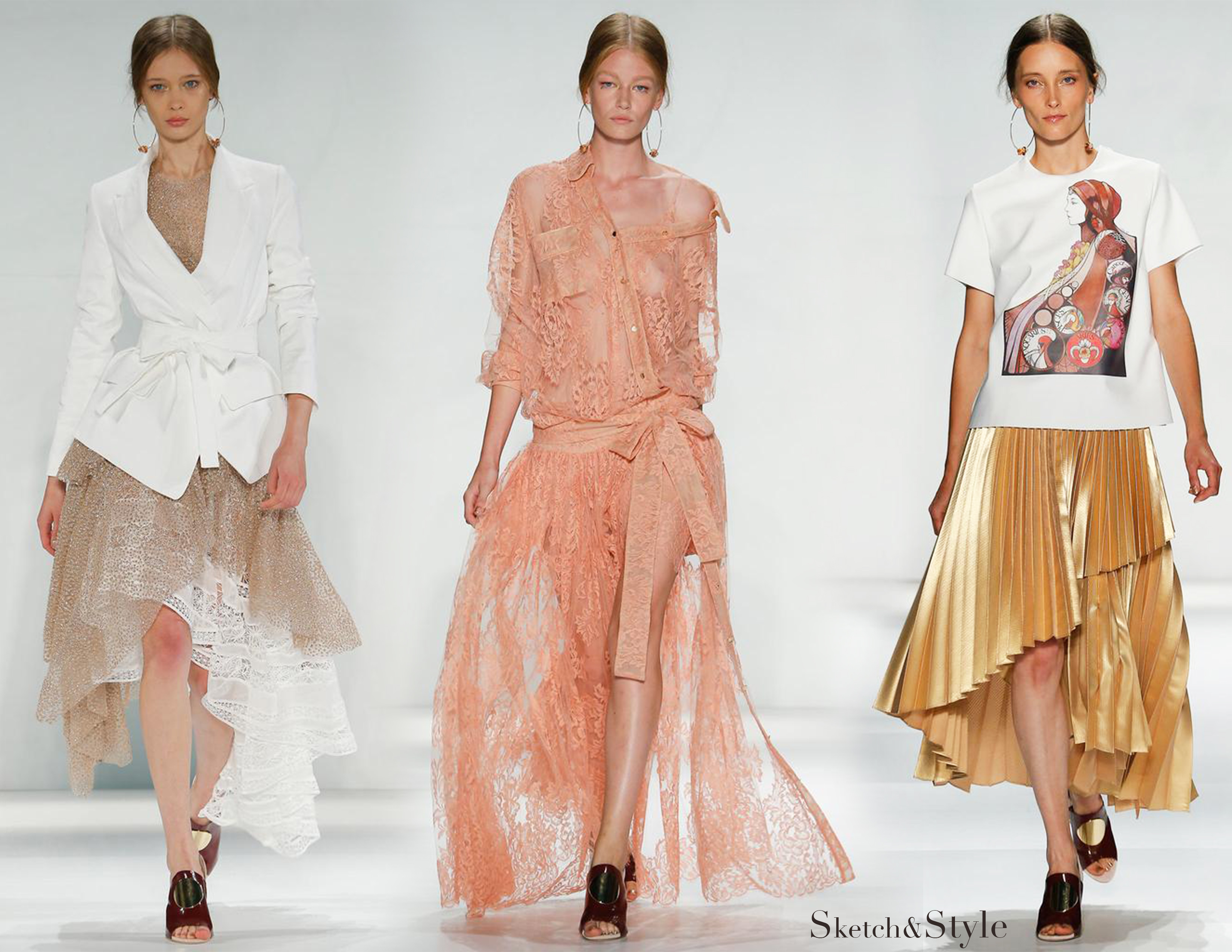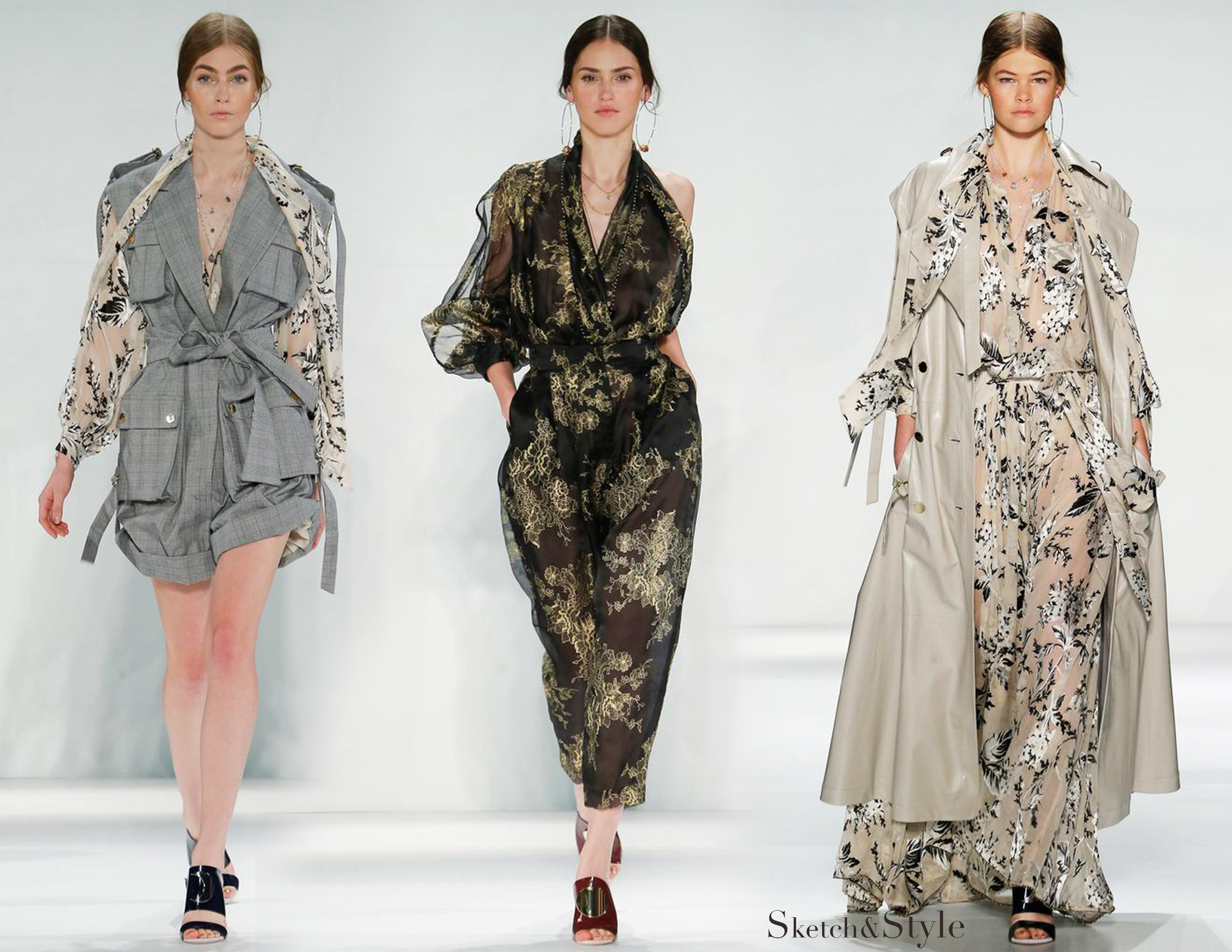 Photo Credit: Style.com