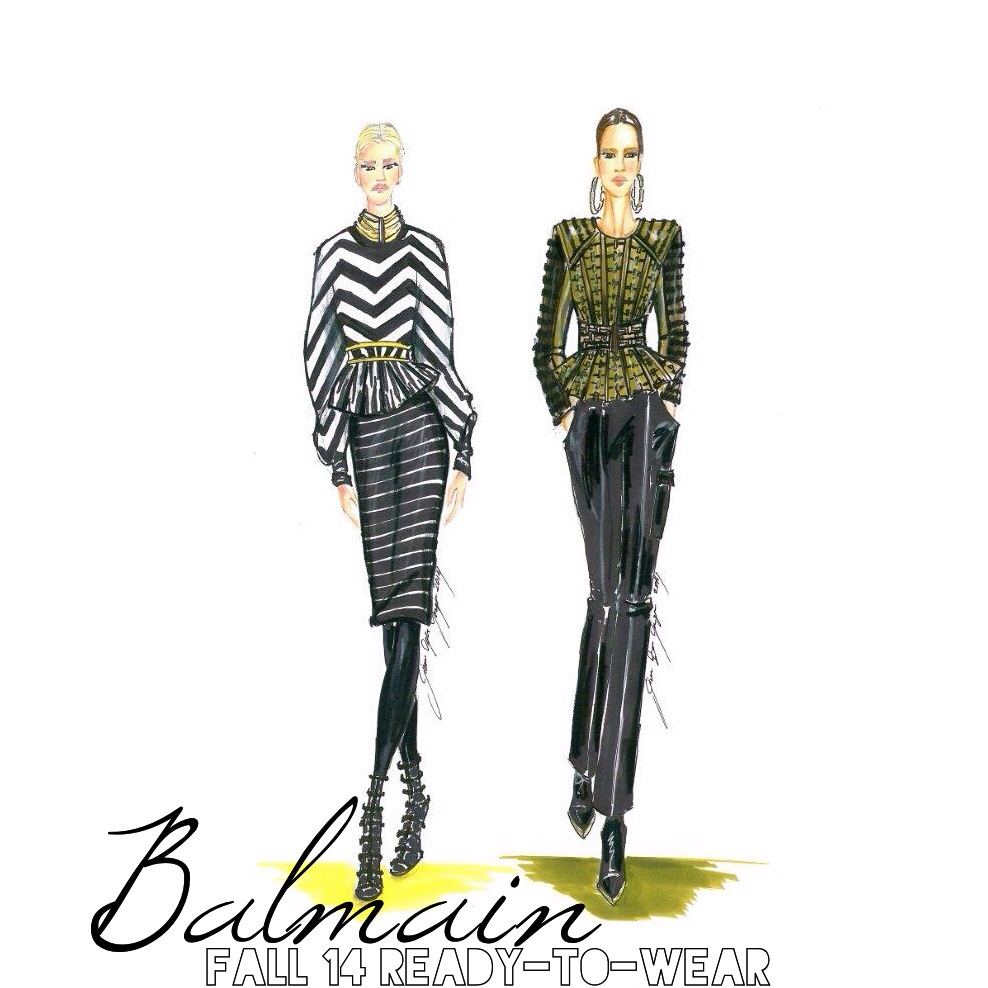 Welcome to the colorful jungle of Olivier Rousteing!
With the hint of YSL's iconic safari collection and up to date hip-hop culture, the most assertive collection of Winter 2014 is from Balmain Paris…
I should say that every piece is sexy, ambitious and wearable at the same time.Animal (leopard, zebra) prints, leather-satin contrast and vivid primary colors* are the fundamental aspects of the collection. If you're asking for the star of the collection, I would definitely say military style khaki models. The most important pieces of the puzzle are the wide shoulder leather jackets, massive gold earrings and belts that highlight the thin waistlines. When you are talking about Olivier Rousteing's Balmain, you cannot go on without mentioning Rihanna. It seems like Rousteing will not part with her muse, which he worked with during the summer campaign, that easily.
PS: * There are 3 primary colors, which the human eye can catch. These are red, blue and yellow.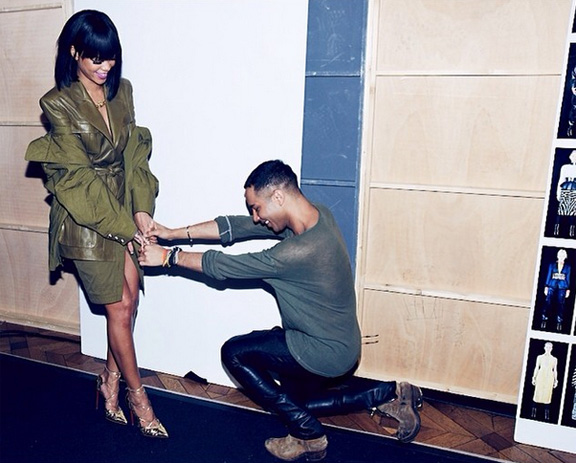 Photo from Official IG account of Rihanna
Olivier Rousteing 'in  vahşi ormanına hoş geldiniz!
YSL`nın ikonik safari koleksiyonun esintileri ile güncel hip-hop kültürün birleşiminden oluşan 2014 kışının en iddialı koleksiyonu Balmain Paris'ten …
Her parçasının seksi ve iddialı olup aynı zamanda giyilebilir olduğunu söylemeliyim. Hayvan (zebra, leopar) desenleri,  deri-saten zıtlığı ve  canlı ana renkler* koleksiyonun temel öğeleri arasındadır. Ama koleksiyonun starını soracak olursanız, kesinlikle askeri formlu haki modeller demeliyim. İnce belleri vurgulayan kemerler, iri altın küpeler ve geniş omuzlu deri ceketler yapbozun önemli parçaları. Olivier Rousteing`li Balmain den bahsederken Rihanna`ya değinmeden geçemeyiz. Yaz kampanyasında birlikte çalıştığı ilham perisi ile Rousteing yollarını kolay kolay ayıramayacak gibi gözüküyor.
Not: * İnsan gözünün algılayabildiği 3 ana renk  vardır. Bunlar kırmızı, mavi, sarı olarak kabul edilir.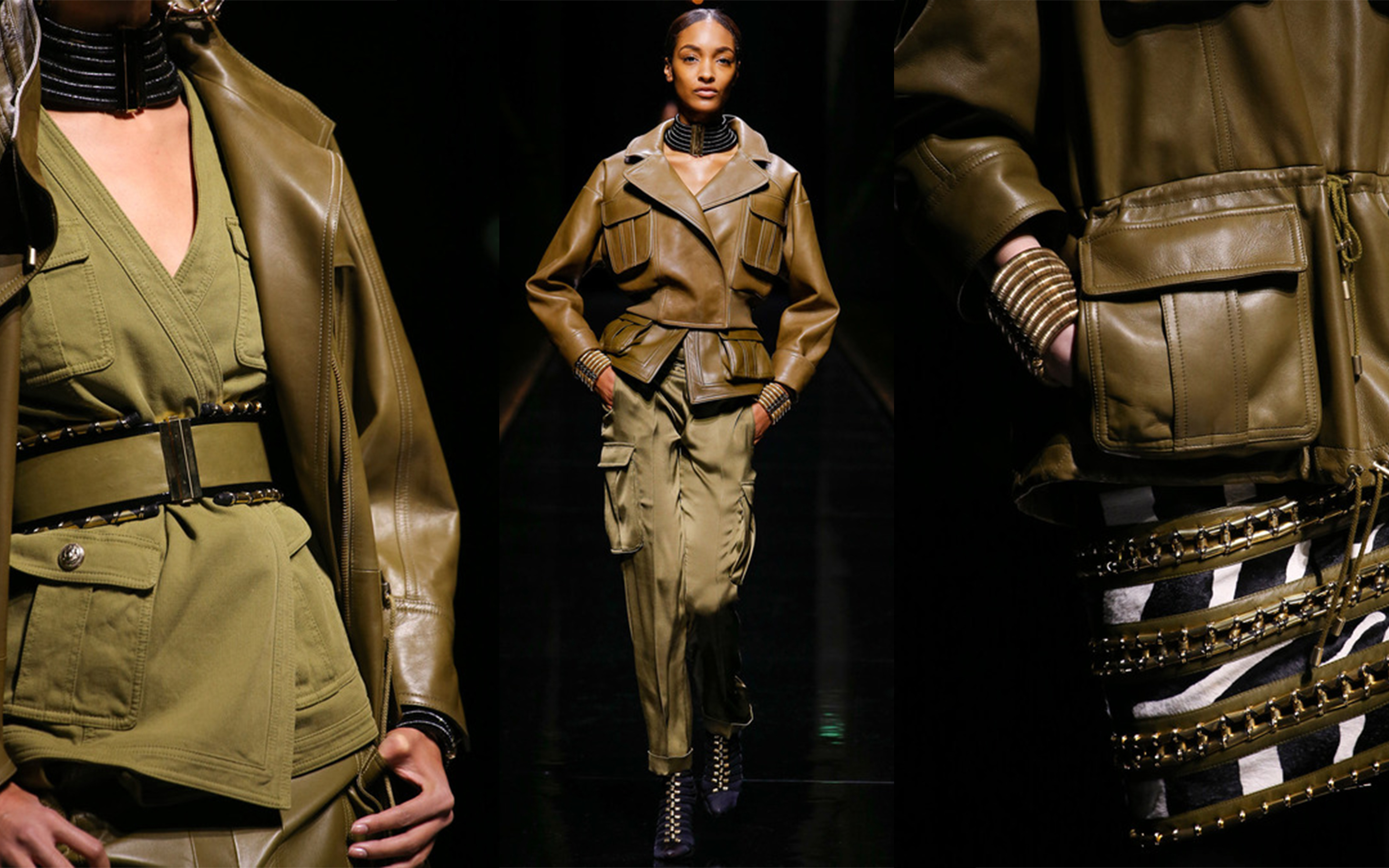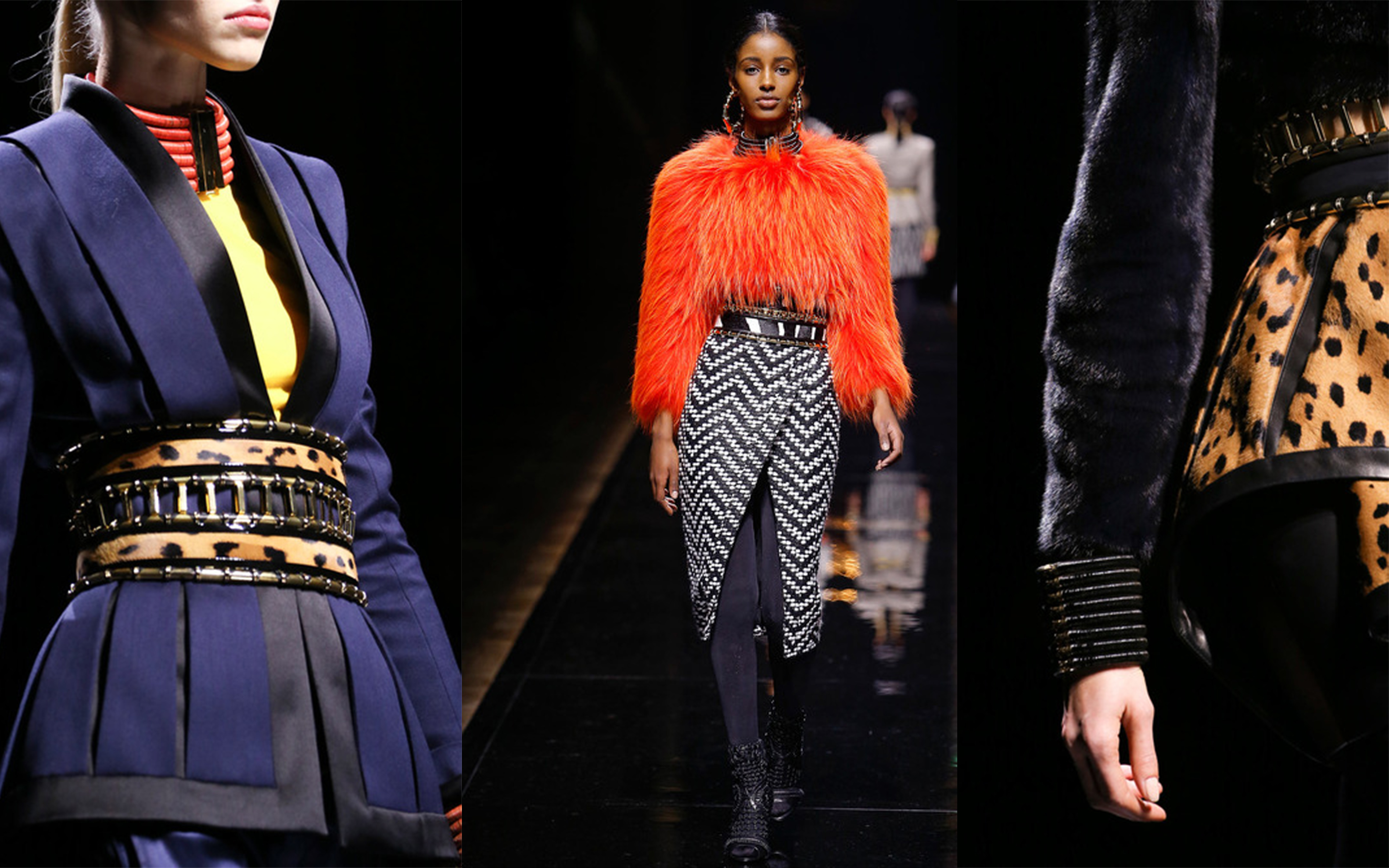 Runway Photos: Style.com