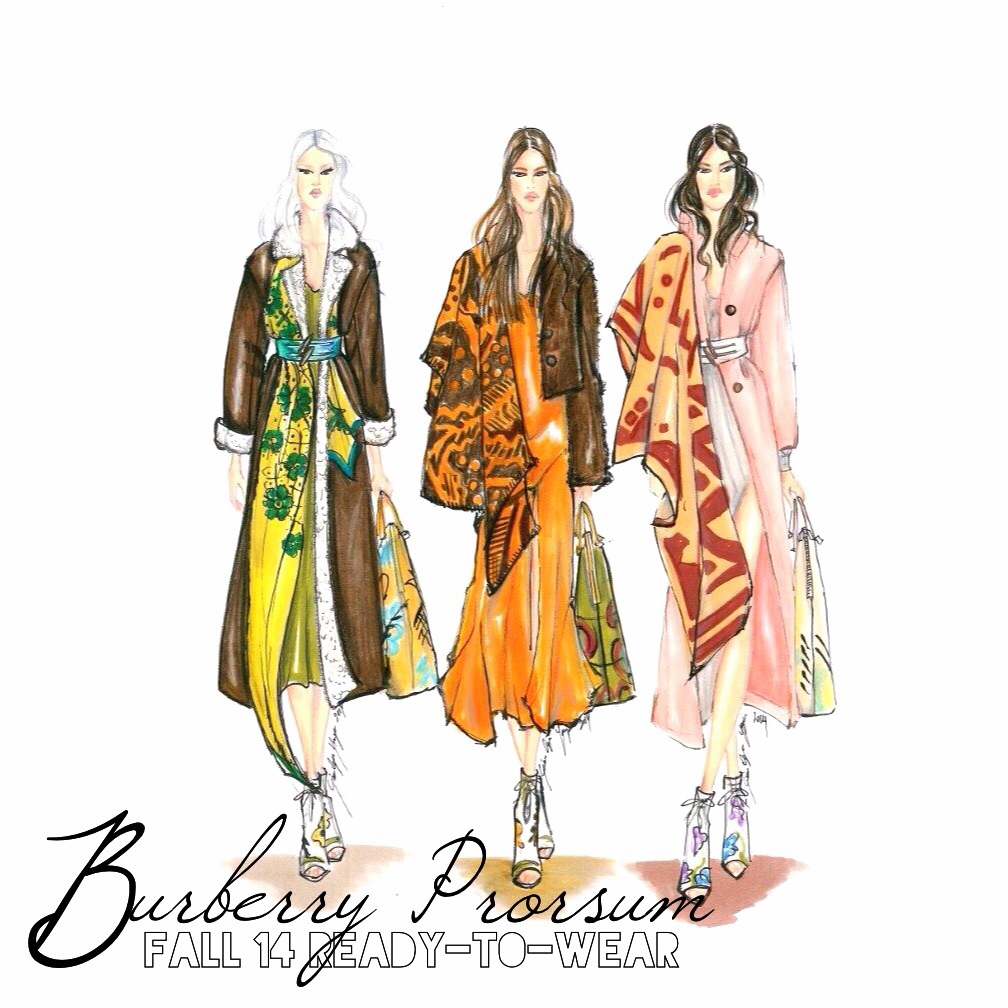 The inspiration to this collection, which is full of dreamy colors and hand painted flowers, comes from the Charleston Houses of the Bloomsbury district in London.Cashmere blankets and woolen throws drape smoothly over the shoulder lines of the trench-coats and coats.
All of the handbags, shoes and belts, which are hand painted, carry ever sign of the Charleston houses. All of these aside the well fitted dresses made from ,    transparent silk, crepe and lace fabrics are on my must have list.
PS: If you would like to obtain more information about this art movement, led by Duncan Grant and which inspired Christopher Bailey in his collection, you can check out www.charleston.org.uk
—————–
Bu masalsı renkler  ve el boyaması çiçeklerle dolu koleksiyonun ilhamı Londra'da Bloomsbury bölgesindeki Charleston evlerinden geliyor. Christopher Bailey'in 'The Bloomsbury Girls' ismini verdiği koleksiyonda kaşmir battaniyeler ve yün şallar, trençkotların ve paltoların omuzlarında rahatça dökülüyorlar.
Hepsi el boyaması ile uygulanan çanta, ayakkabı ve kemerler Charleston evlerinin izlerini tamamıyla taşıyor. Tüm bunların yani sıra, transparan ipek, krep ve dantel kumaşlardan dökümlü uzun elbiseler ise koleksiyondan sahip olmak istediklerimden.
Not: Christopher Bailey'in ilhamını aldığı bu evler ve Duncan Grant'ın öncülüğündeki sanat akımı hakkında daha fazla bilgi sahibi olmak isterseniz göz atabilirsiniz. www.charleston.org.uk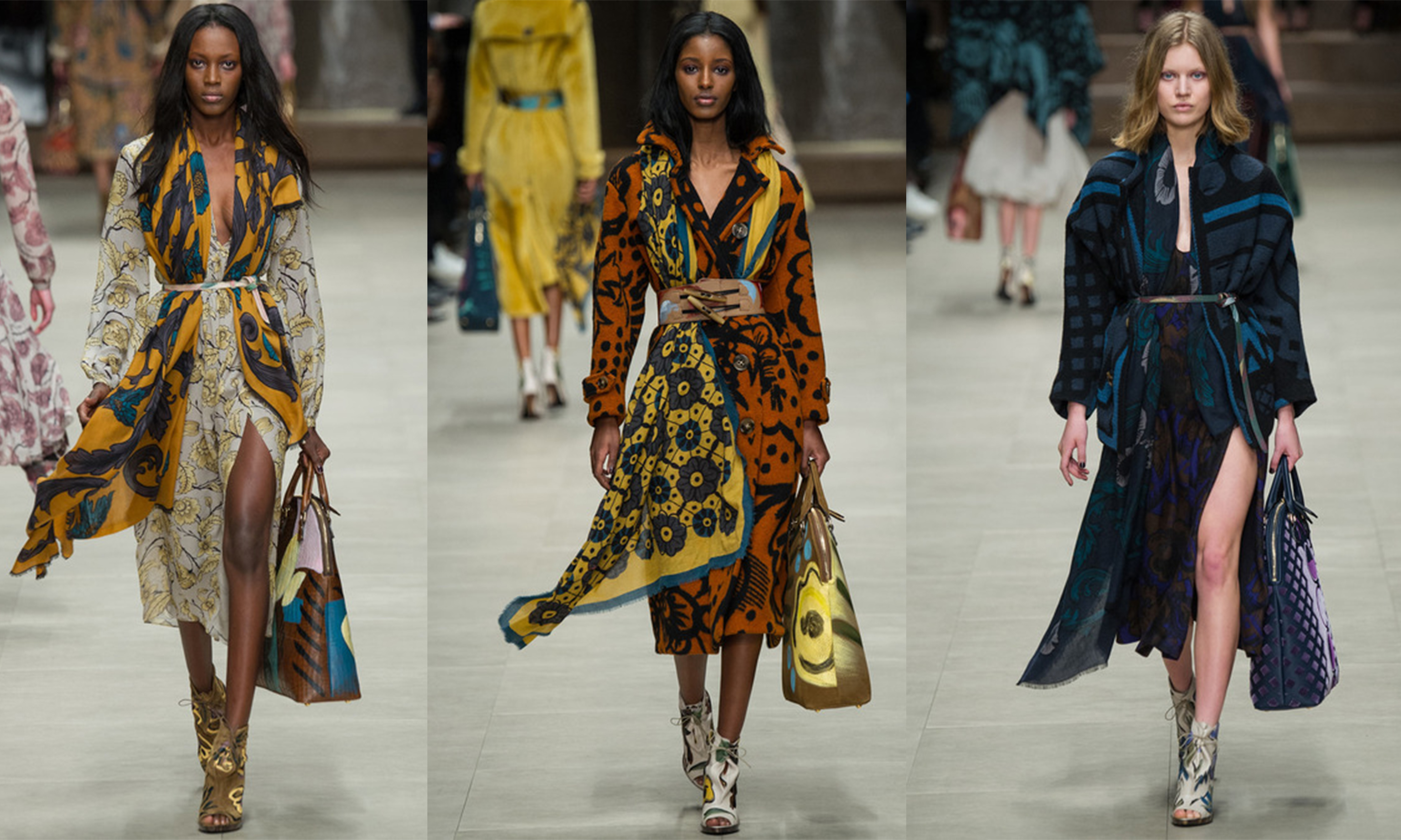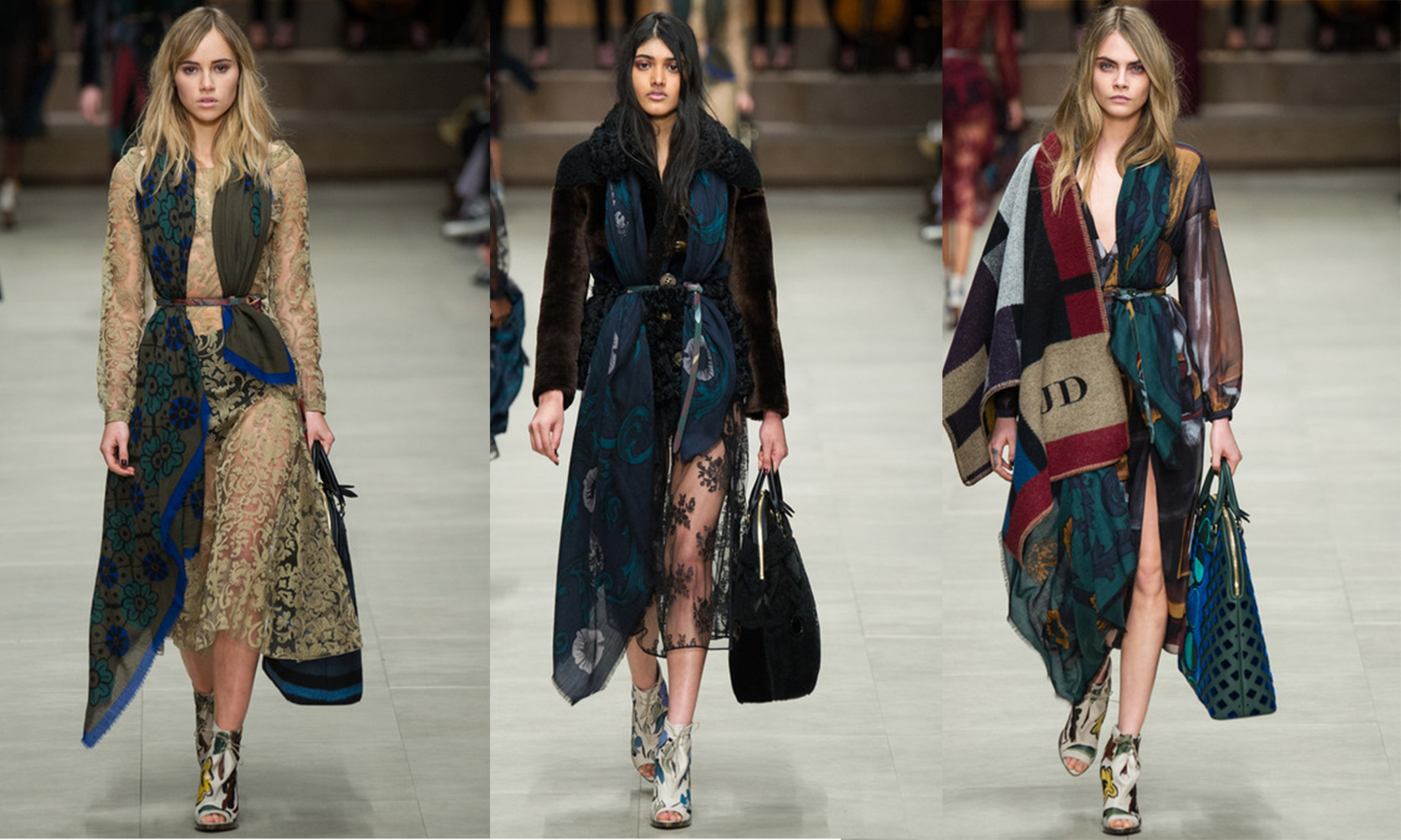 Runway Photos: Style.com