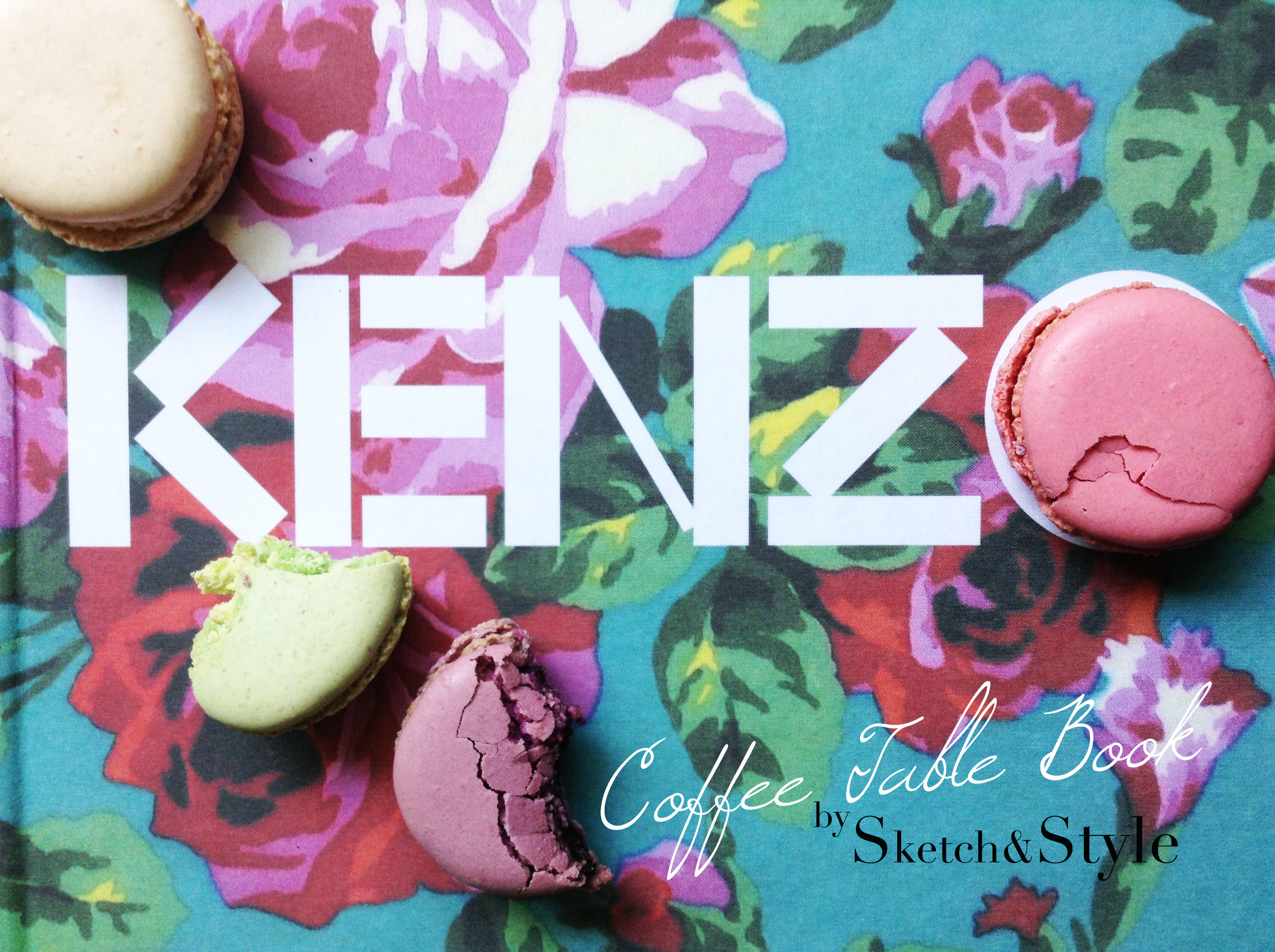 It was 1965 when Kenzo Takada arrived in Paris after travelling with his one-way ticket from Japan to Marseille. After only 5 years, he was able to appear on the cover of the Elle magazine with his Japanese influenced, comfortably fitted dresses. Kenzo brought a new approach to the monotonous western fashion world in the 1970s. He was the most desired designer in the 1970s and the 80s.  The joining of Antonio Marras took the brand in to a new era in 1999.
In this book you'll find out how a world famous fashion brand is formed and also get to see the beautiful designs, illustrations and photo shoots of Kenzo. You'll witness every aspect of the brand up until the Antonio Marras era.
I have always been a huge fan of this brand.  People who follow me know that, this legendary Japanese designer has influenced the name of my little fury friend.
PS: Humberto Leon and Carol Lim, whom had been very successful in the US with the Opening Ceremony brand, have been in charge of Kenzo since 2011. The duo managed to regain the popularity the brand once had and managed to put the brand back on the map. (Since the book was printed in 2010, unfortunately it does not include anything after 2010)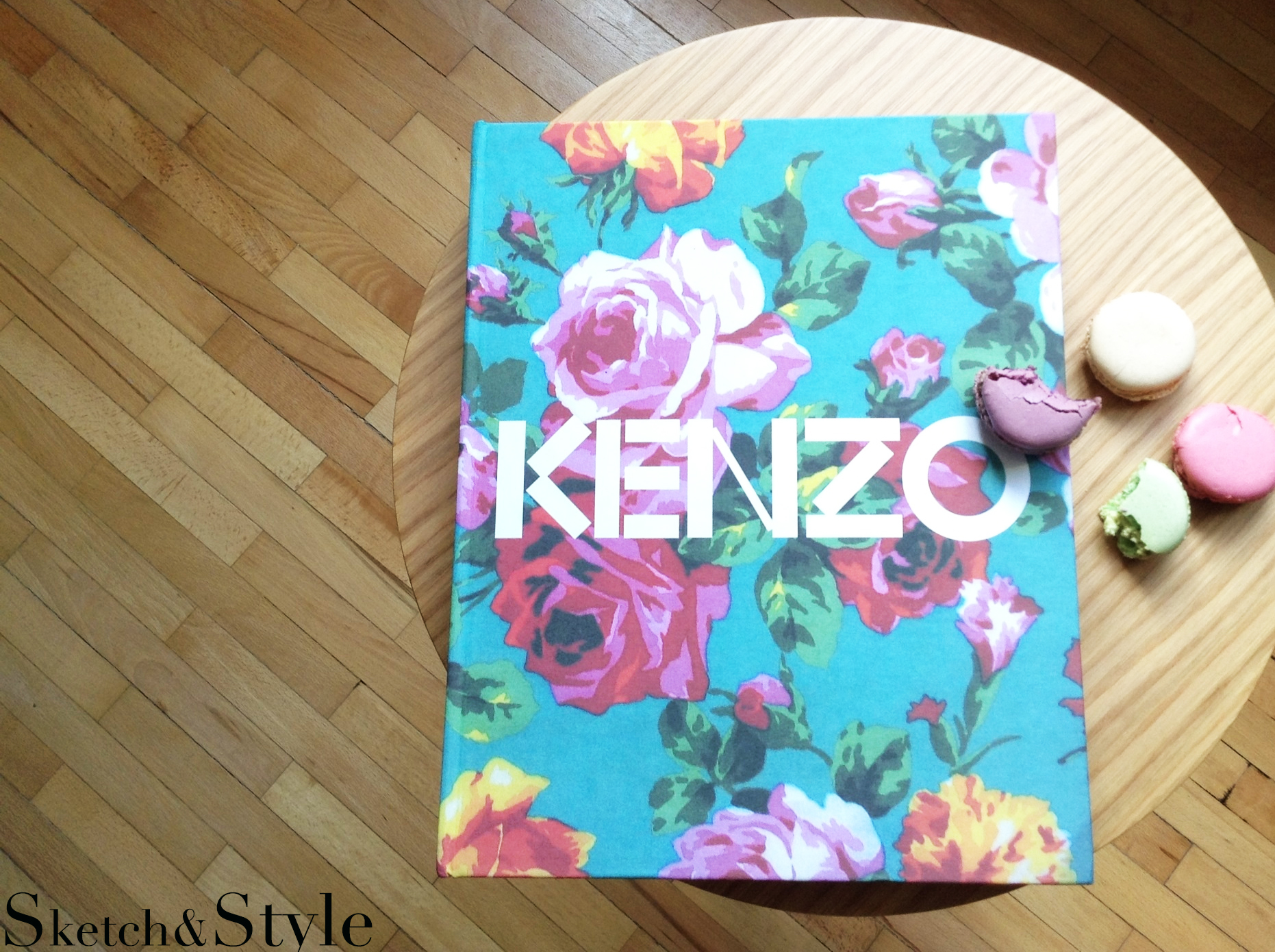 Kenzo Takada, Japonya'dan tek yönlü aldığı Marseille bileti ile Paris'e geldiğinde yıl 1965 ti. 5 yıl içinde Japon esintileri ile süslü kadınların bedenlerine rahatlık sağlayan kalıpları ile Elle dergisinin kapağında yer almayı başardı. 70lerde monotonlaşmış Batı Moda dünyasına, Paris'te yeni bir soluk getiren Kenzo Takada, 70ler ve 80ler boyunca podyumlarda zirvedeydi.99 yılında Antonio Marras'ın başa geçmesi ile marka adına yeni bir döneme girildi.
Rizzoli tarafından yayınlanan bu kitapta, dünyaca ünlü markanın kuruluş tohumlarının nasıl atıldığını, Kenzo'nun en güzel tasarımlarını, çizimlerini, fotoğraf çekimlerini zevkle inceleyebilirsiniz. Markanın kuruluşundan Antonio Marras'lı dönemine kadar tüm önemli ayrıntılara şahit olacaksınız.
Benim bu markaya olan sevgim ise her zaman büyüktür. Takip edenler bilirler benim tüylü küçük arkadaşımda bu efsaneleşmiş Japon tasarımcısının etkisi ile 'Kenzo ' adını taşıyor.
Not: Opening Ceremony markası ile Amerika da adlarından söz ettiren Humberto Leon ve Carol Lim Haziran 2011 yılından beri Paris'te Kenzo markasının başına geçtiler. Bu yetenekli ikili markanın kaybettiği popülerliği yeniden kazandırıp, moda dünyasının ilgisini yeniden bu marka üzerinde toplamaya başladılar. (Kitap 2010 basımı olduğu için son dönemi kapsamamaktadır.)