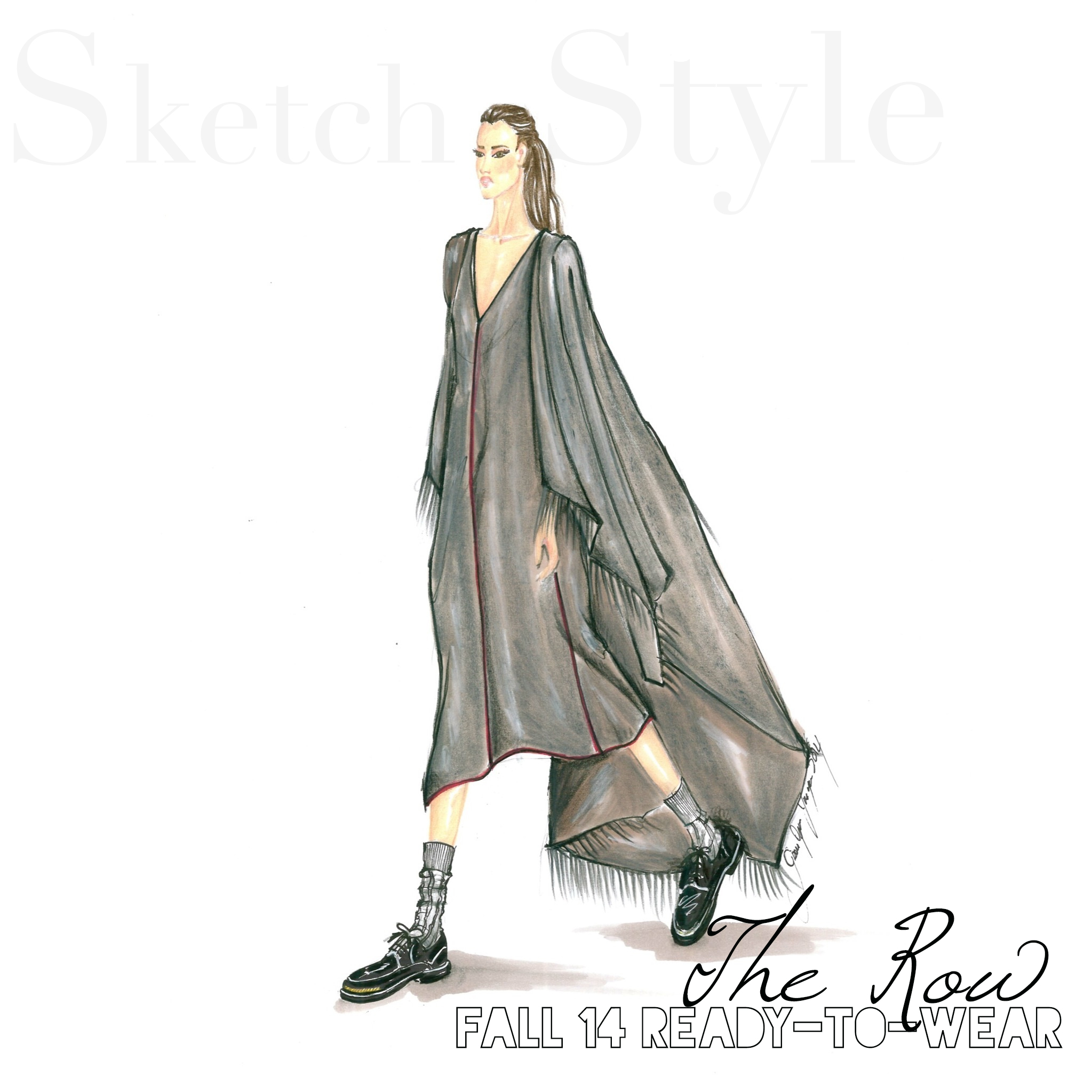 The killer point of this collection was the shoes for me. I couldn't resist but to start from the shoes in my review of this collection. Forgive me, as I am really excited about them!
The handmade exotic-skin derby shoes were made by Enzo Bonafe, the Italian men's shoe master. All of these handcrafted shoes are a piece of art on its own. The slouchy ankle socks match these shoes so fabulously and suits very well with the "comfort spirit" of the collection.
Who wouldn't feel magnificent in 100% cashmere fabric?Cashmere is a nightmare for brands. This is because the cost of goods increases immensely when cashmere is used. Fearless Mary-Kate & Ashley have used the best quality fabrics in their collection with a simple silhouette. The simple elegance of the Row woman is hidden in the quality of the fabrics; like the 900 grams cashmere fabrics.
Simple forms, top quality fabrics and comfort are the highlight of this collection. Next winter, if your budget agrees with you, you should definitely spoil yourself with The Row's cashmeres.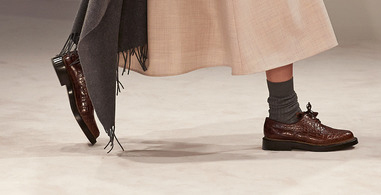 Ayakkabılar benim için en öldürücü kısım oldu bu koleksiyonda. Koleksiyonu anlatmaya ayakkabılardan başlamaktan kendimi alamadım, bu heyecanımı maruz görün.
Egzotik derileri ve el işçiliği ile kendine hayran bırakan ayakkabılar İtalyan erkek ayakkabı ustası Enzo Bonafe'nin elinden çıkmış. El işçiliği ile yapılan bu ayakkabıların her biri bir sanat eseri desek yeridir.Koleksiyonun rahatlık ruhuna tam olarak uyan bilekte büzgülü çoraplar aşık olduğum bu ayakkabılara çooook yakışmış.
%100 kaşmir kumaşlar içinde hangi kadın kendini muhteşem hissetmez ki?Markaların korkulu rüyasıdır kaşmir, neden diye soracak olursanız ürün maliyetini kendi başına o kadar arttırır ki… Oooo ooo…  Mary-Kate & Ashley dünyanın en kaliteli kumaşlarını korkmadan koleksiyonlarında sade bir siluet ile kullanmışlar. The Row kadının sade ihtişamı daha çok kumaş kalitelerinde saklı ; 900 gramlık kaşmir kumaşında olduğu gibi.
Rahat formlardaki koleksiyonun temelinde sade formlar, en kaliteli kumaşlar ve rahatlık ön plana çıkıyor. Gelecek kış, eğer bütçeniz yetiyor ise kendinizi The Row kaşmirleri içinde şımartmanızı öneririm.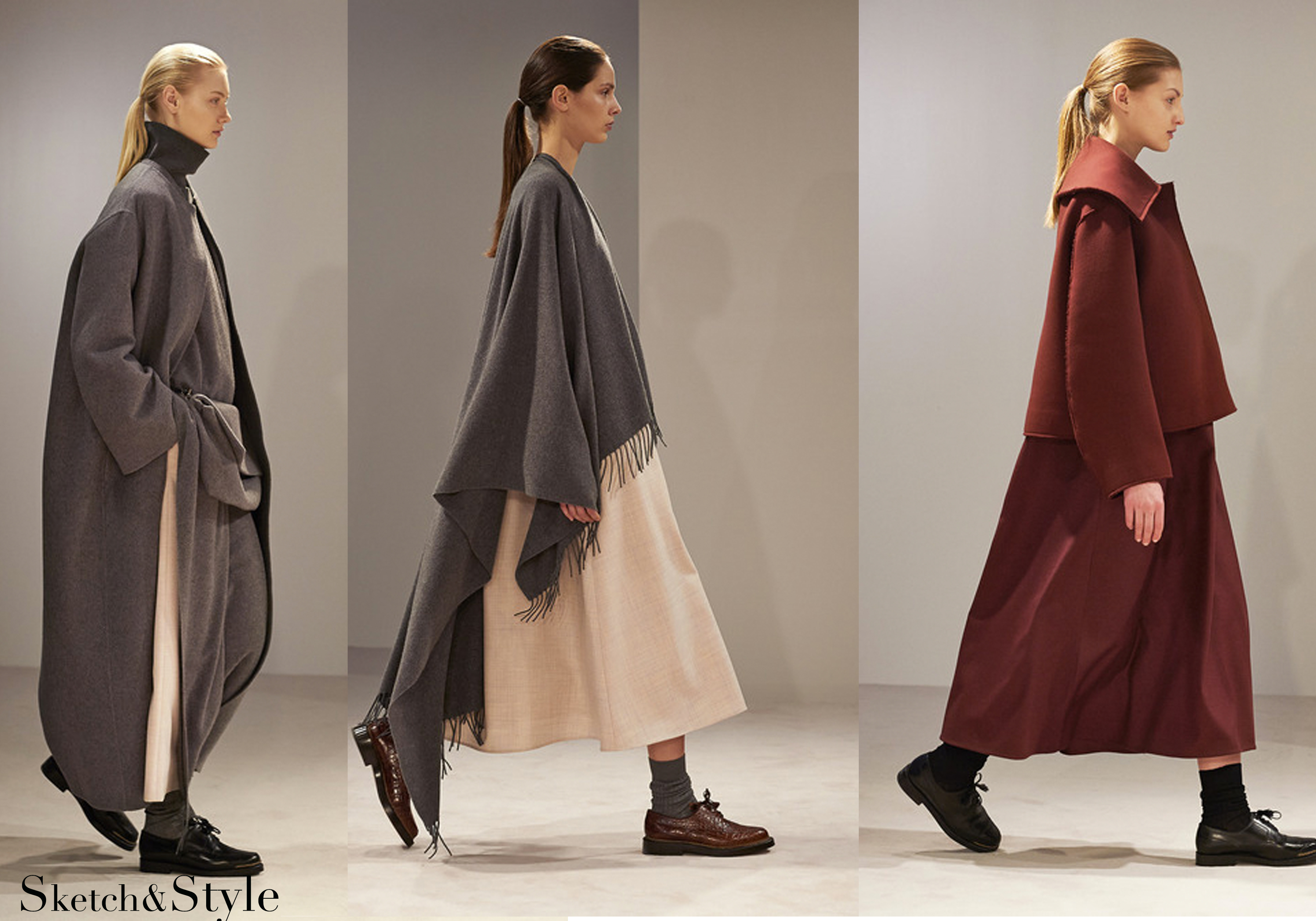 Runway Photos: Style.com