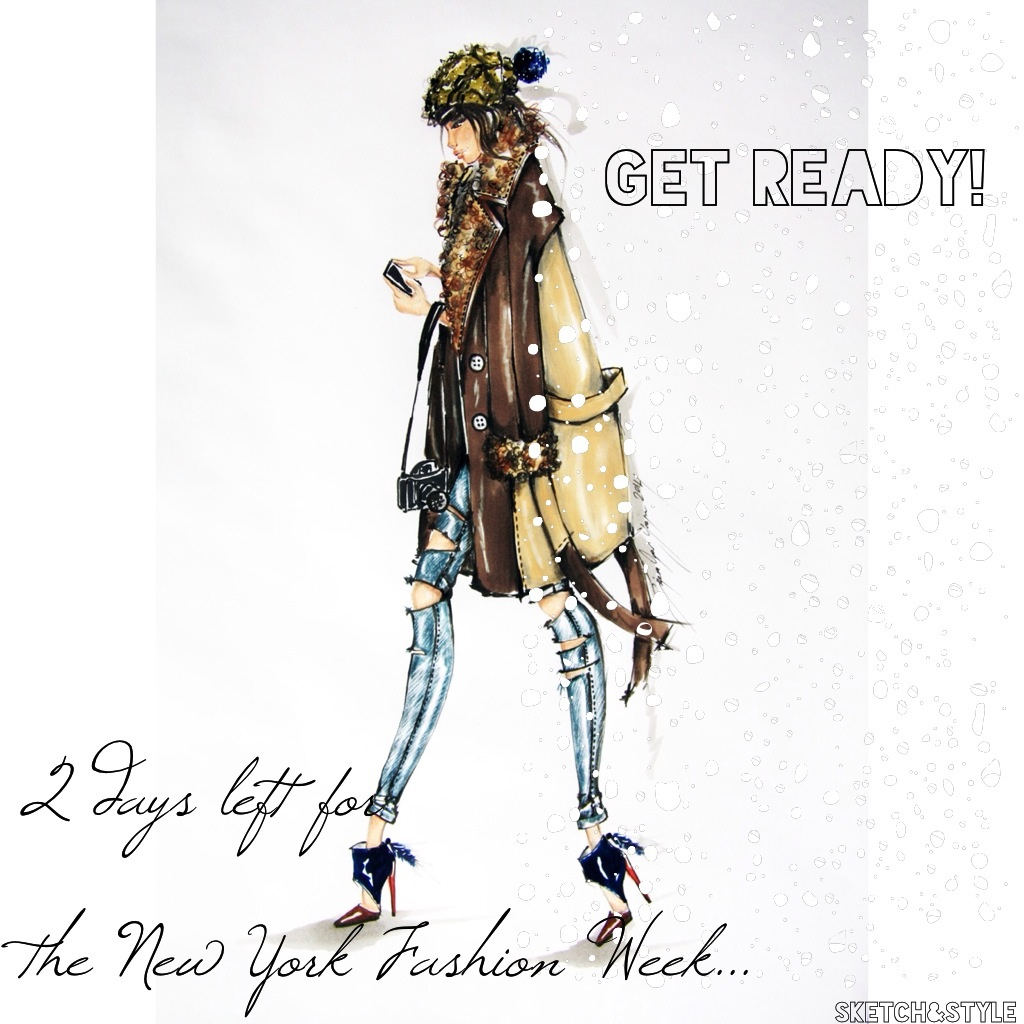 We are holding our breaths as the countdown continues. 2 days to go…
We are all very curious about what the designers will show us on NYFW. The race of young designers seeking for recognition amongst the iconic New Yorker designers continues.  I'm especially waiting for the DVF fashion show. I heard there will be a couple of surprises. Well, we'll wait and see.
As New York is currently covered in snow, I've done a street-style illustration while thinking of this beautiful city in that state. Upon completion, I've fallen in love with the beanie, coat and the shoes, which made me wish that I really had them. What do you think? Did you like my designs?
———————–
Nefesler tutuldu geri sayıma devam ediyoruz. Son 2 gün ….
New York Moda haftasında tasarımcıların neler sunacağını merakla bekliyoruz. İkonik New Yorker tasarımcılarının yanında, genç markalarında kendini gösterme yarışı devam ediyor. Defileler içeresinde özellikle DVF defilesini merakla bekliyorum. Bazı sürprizler olacağını duydum, hep birlikte göreceğiz.
New York'a karlı günler hakim olduğundan karlar içindeki güzel şehri düşünerek bu Street-style illüstrasyonu yaptım. Çizimi tamamladıktan sonra bere , palto ve ayakkabılara aşık olup, gerçek olmalarını çok istediğimi anladım. Siz ne düşünüyorsunuz tasarımlarımı beğendiniz mi?