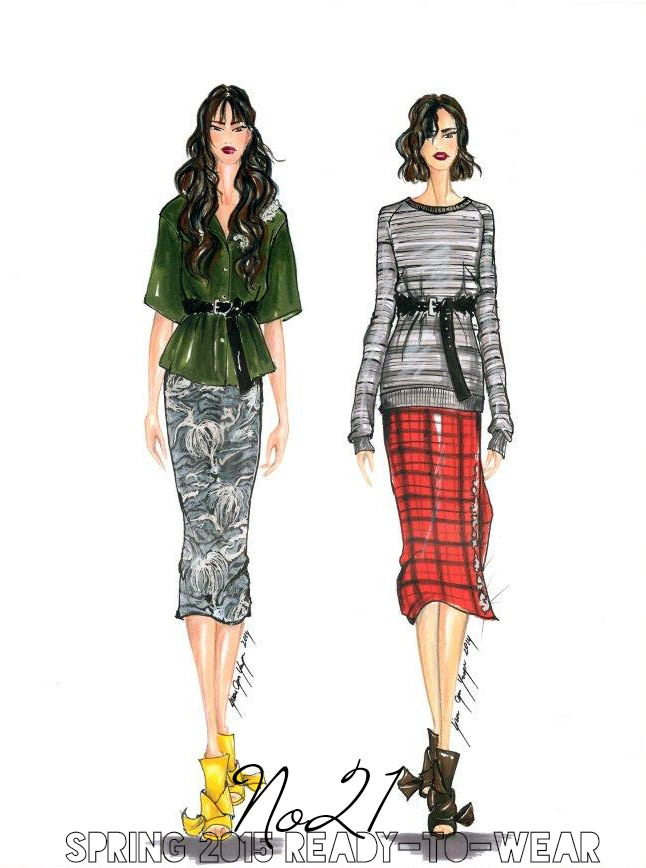 Satin Mules…
I must confess that they are the most important piece of the collection, enforcing me to check the collection out over and over again. Especially the one with crystals & beadings on top of satin made me fall in love with them.
I love the latest trend of combining casual and chic items in the past few seasons.
Alessandro Dell'Acqua has interpreted this trend in a splendid way in her collection. Lace skirts are combined with cotton shirts; transparent skirts are matched with cardigans. Black leather belt has been used almost in the entire collection, fore fronting the thin waistlines.
At the end of the day Dell'Acqua has created a collection, which I would wear over and over again… Applause…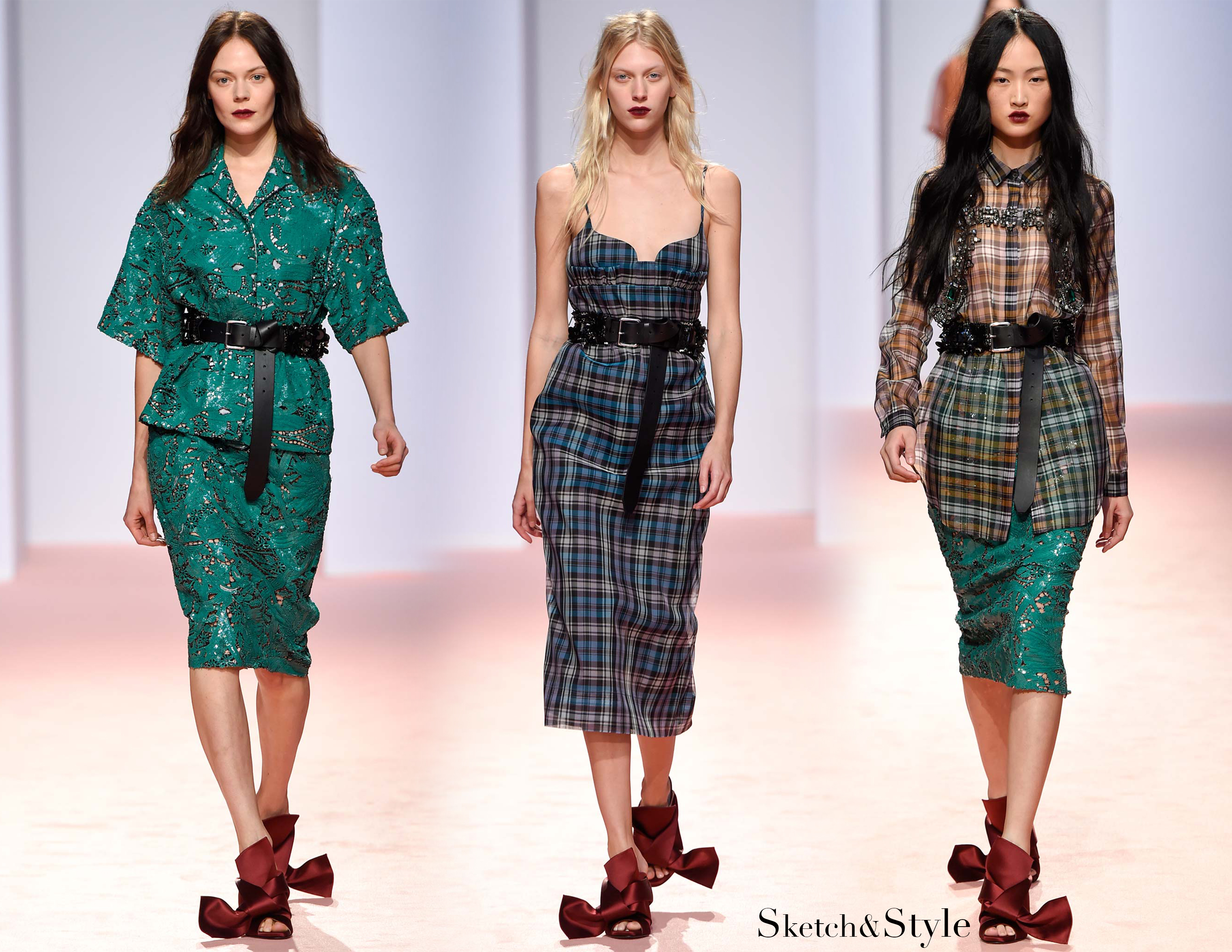 Saten Ayakkabılar…
Koleksiyona tekrar ve tekrar bakmamı sağlayan en önemli parça olduğunu itiraf etmeliyim. Sıra dışı formu ile ilk bakışta dikkatimi çekmeyi başardı. Saten üzeri işleme ve taşlarla süslü olanlar ise kendine aşık etmeyi bildi ; )
Son sezonlarda spor ve şık parçaların birbirleri ile kullanılması en sevdiğim trendlerden. Alessandro Dell'Acqua, bu trendi koleksiyonunda çok iyi yorumlamış. Güpür dantel eteklere, koton gömlekler – transparan eteklere, trikolar eşlik ediyor. Nerdeyse tüm koleksiyonda siyah deri kemer kullanılarak ince beller ön plana çıkarılmış.
İşin sonunda tüm parçalarını defalarca sıkılmadan giyebileceğim bir koleksiyon yaratmış Dell'Acqua… Alkışlar alkışlar…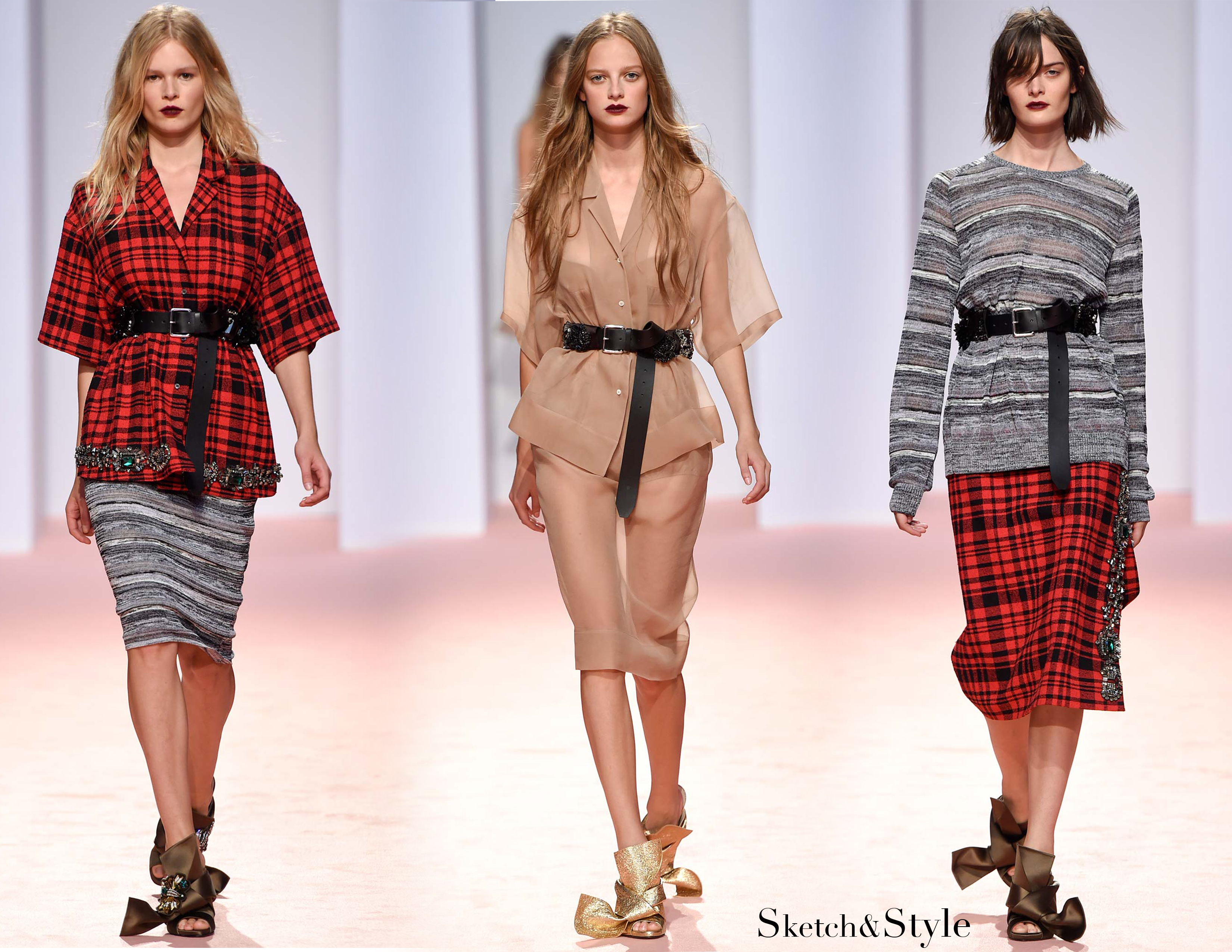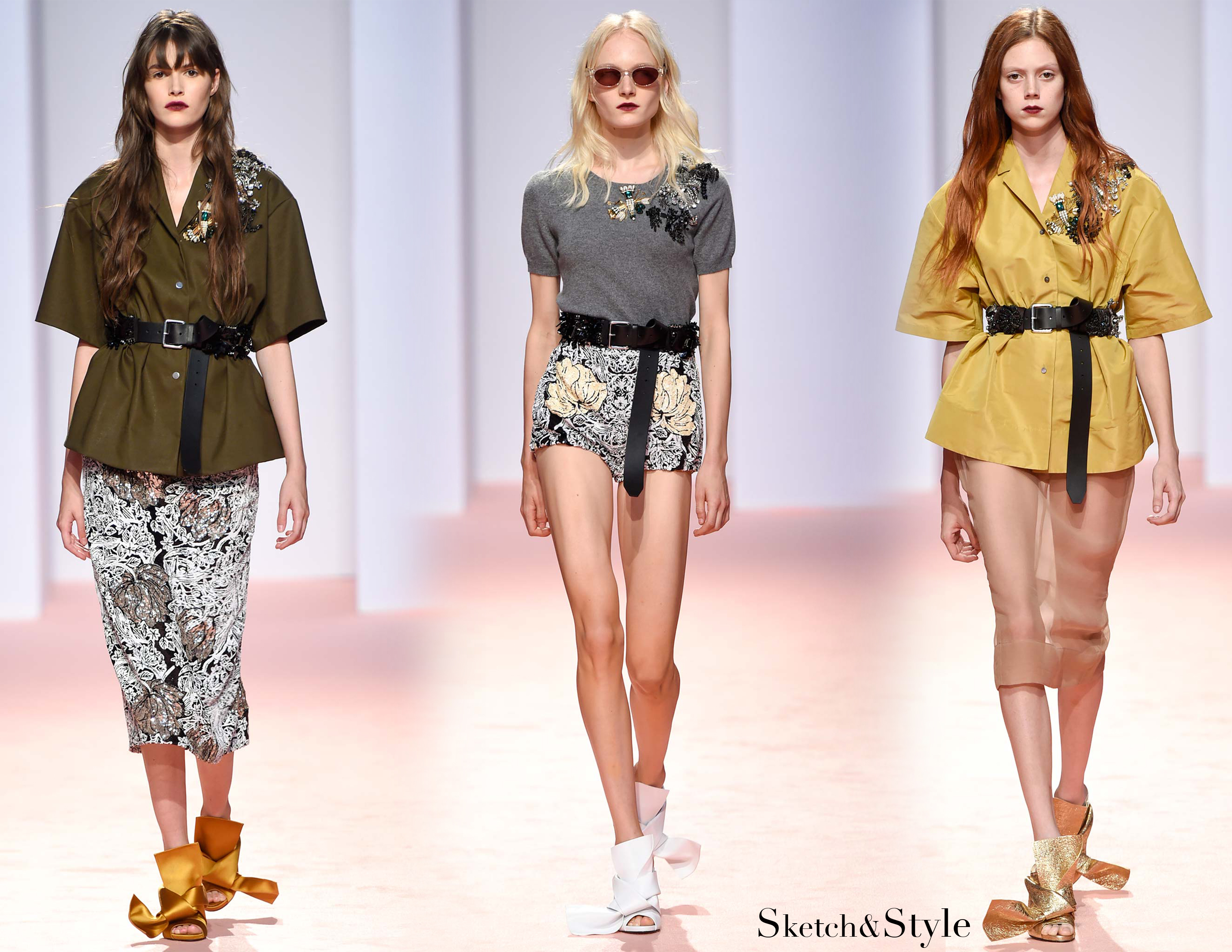 Photos:Style.com