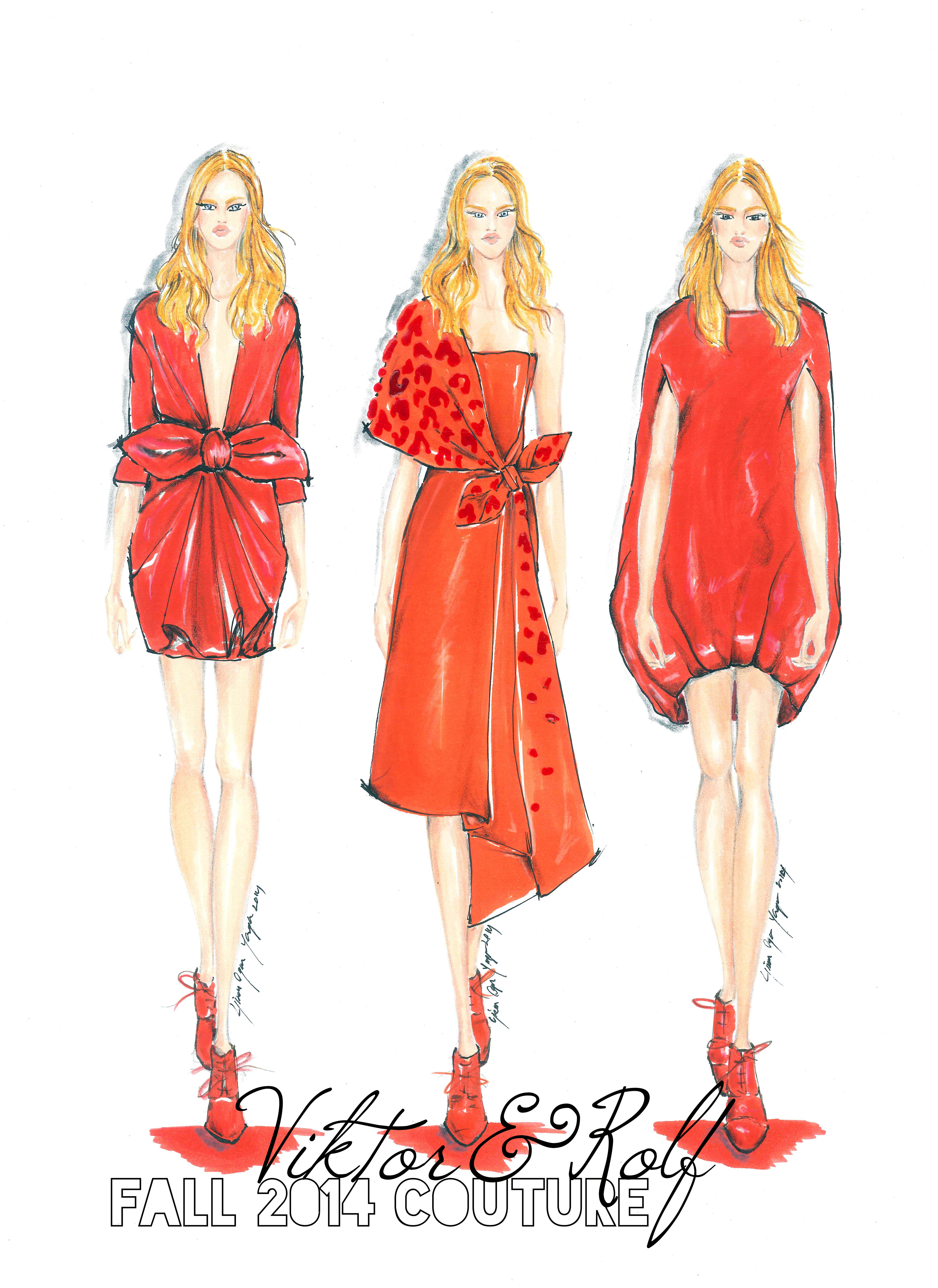 Viktor & Rolf have found their muse from the red carpet itself for their Fall 2014 couture collection. The dresses, which remind us of the primitive women, are formed of exotic animal figures and giant bows.
This season, Viktor & Rolf has transitioned into natural hair and make up wearing primitive women from ballerinas with frizzy hair. (check out our post 'Ballerinas for Bonbon')
It is a big mystery whether I'll wear these dresses myself. However, I really enjoyed checking them out and sketching them. Doesn't the idea of wearing these giant bows make you feel great?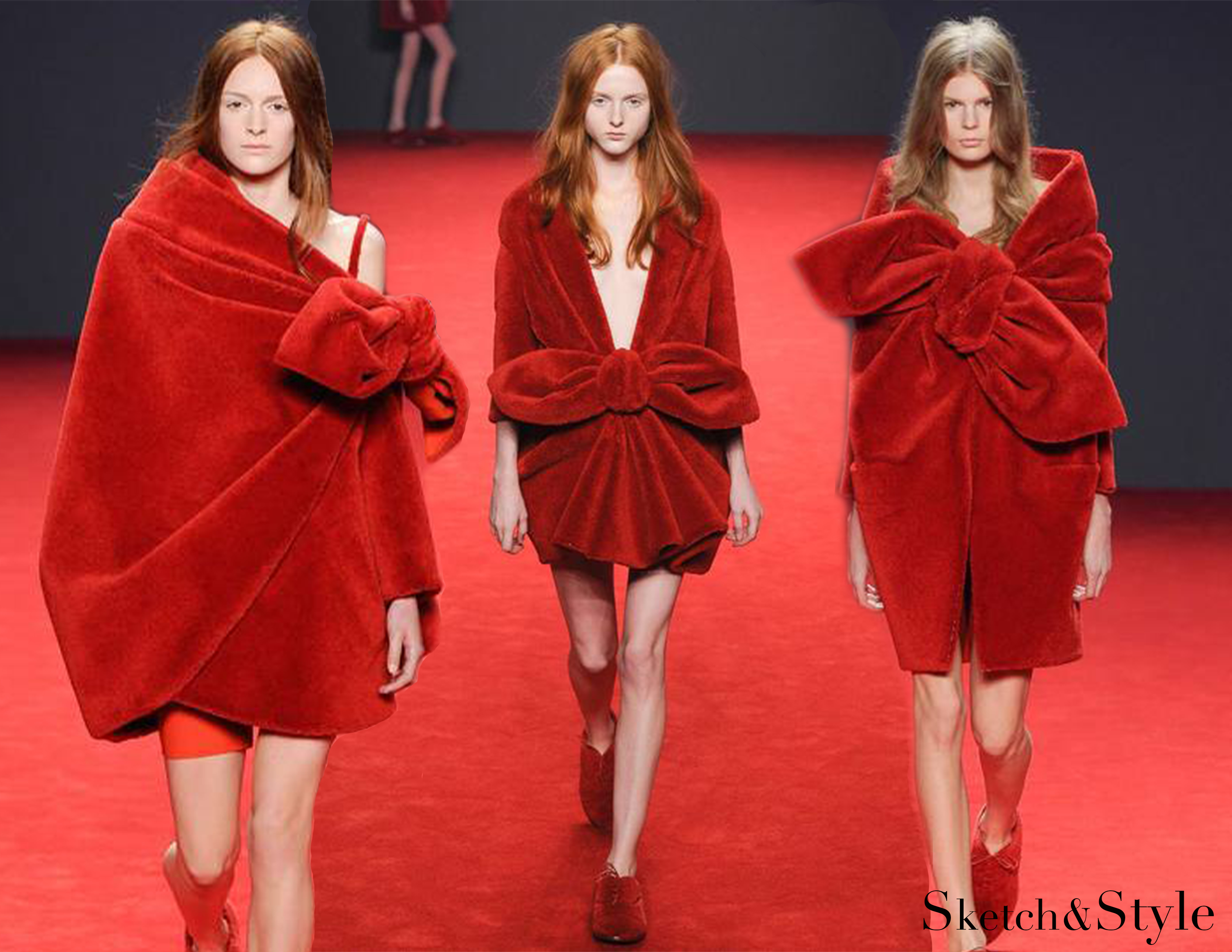 Viktor&Rolf, 2014 sonbahar couture koleksiyonunun ilhamını kırmızı halının kendisinde bulmuş. Taş devri kadınlarını anımsatan sadece kırmızı renkten oluşan koleksiyonda, abartılı büyüklükte fiyonklar ve egzotik hayvan desenleri var.
Viktor&Rolf, kabarık saçlı balerinlerden, (yazıyı hatırlamak isteyenler 'Ballerinas for Bonbon' a göz atabilir) doğal saç ve makyajlı taş devri kadınlarına geçiş yaptı bu sezon.
Bu kıyafetleri giyer miydim orası soru işareti ama çizmesi ve incelemesi bana mutluluk verdi. Bu devasa fiyonkları giyme fikri size de kendinizi iyi hissettirmiyor mu?