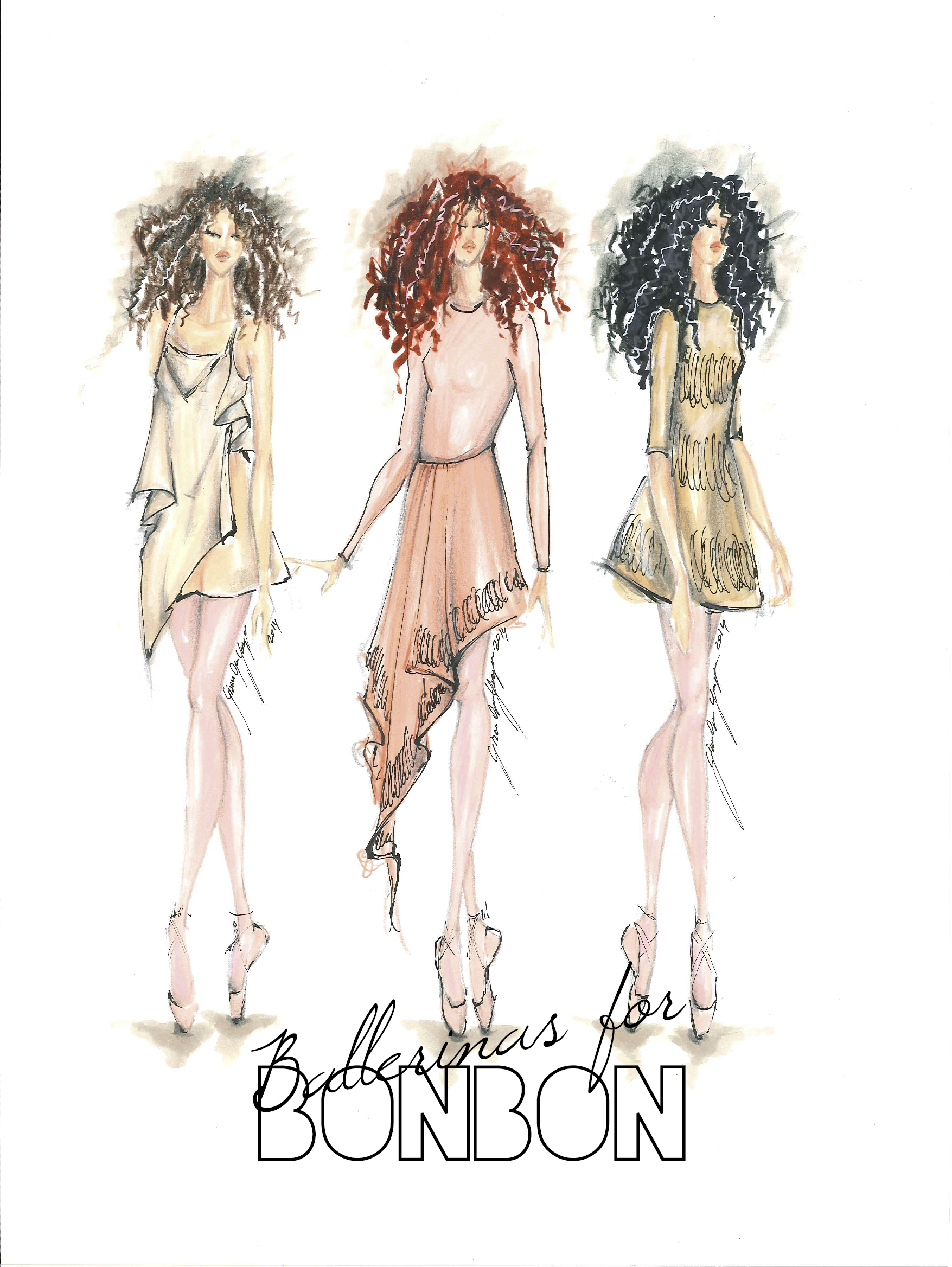 Frizzy haired ballerinas look like they came from an utopia.  Viktor & Rolf's nude shades of latex (hand-painted) designs are covering their bodies like a second layer of skin. Members of the Dutch National Ballet looked spectacular whilst floating on stage with their pointe shoes! They gave me an inspiration for this lovely illustration…
Amsterdam based fashion brand Viktor & Rolf introduced their new fragrance 'BonBon' at their couture fashion Show in Paris.  They obtained success with their previous fragrance Flowerbomb, which was also introduced at their summer fashion show in 2005.
We'll all see whether Bonbon will be as successful as Flowerbomb, which I also use dearly.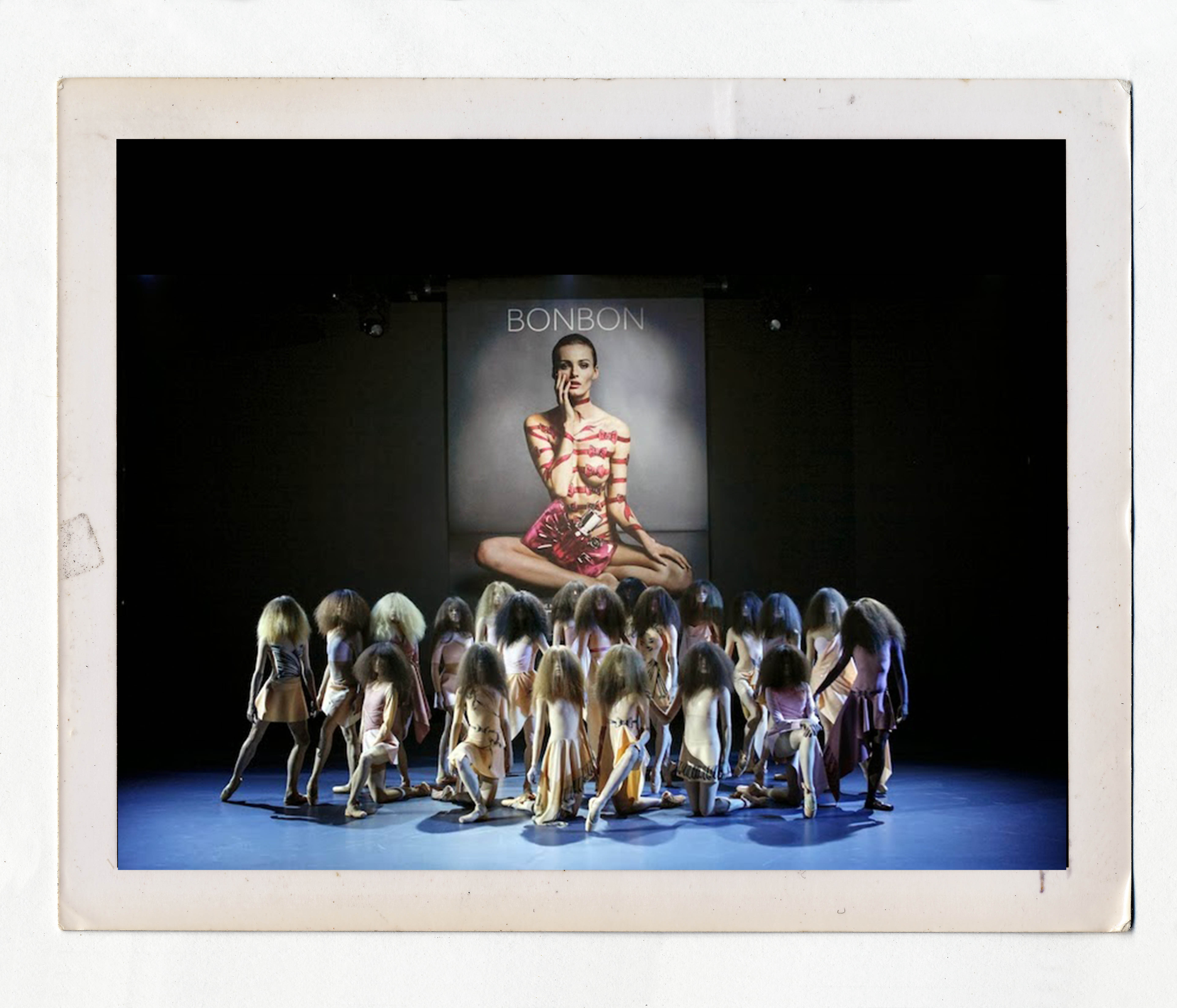 Kabarık saçlı balerinler, latex ten rengi tonlarda vücutlarını ikinci bir deri gibi saran el boyaması  tasarımlar içinde düşler ülkesinden çıkmış gibi gözüküyorlar. Bale ayakkabıları ile podyumda süzülen Hollanda Ulusal balerinleri büyüleyiciydiler ve bu güzel ilüstrasyon için bana ilham verdiler…
Amsterdam merkezli moda evi Viktor & Rolf,  Paris'teki couture defilesi  ile yeni parfümleri 'BonBon'u tüm dünyaya tanıttı. Daha öncede 'Flowerbomb' parfümlerini 2005 yılı yaz defileleri ile tanıtarak başarı yakalamışlardı.
BonBon, benimde severek kullandığım Flowerbonb'un başarısını yakalayabilecek mi hep beraber göreceğiz.