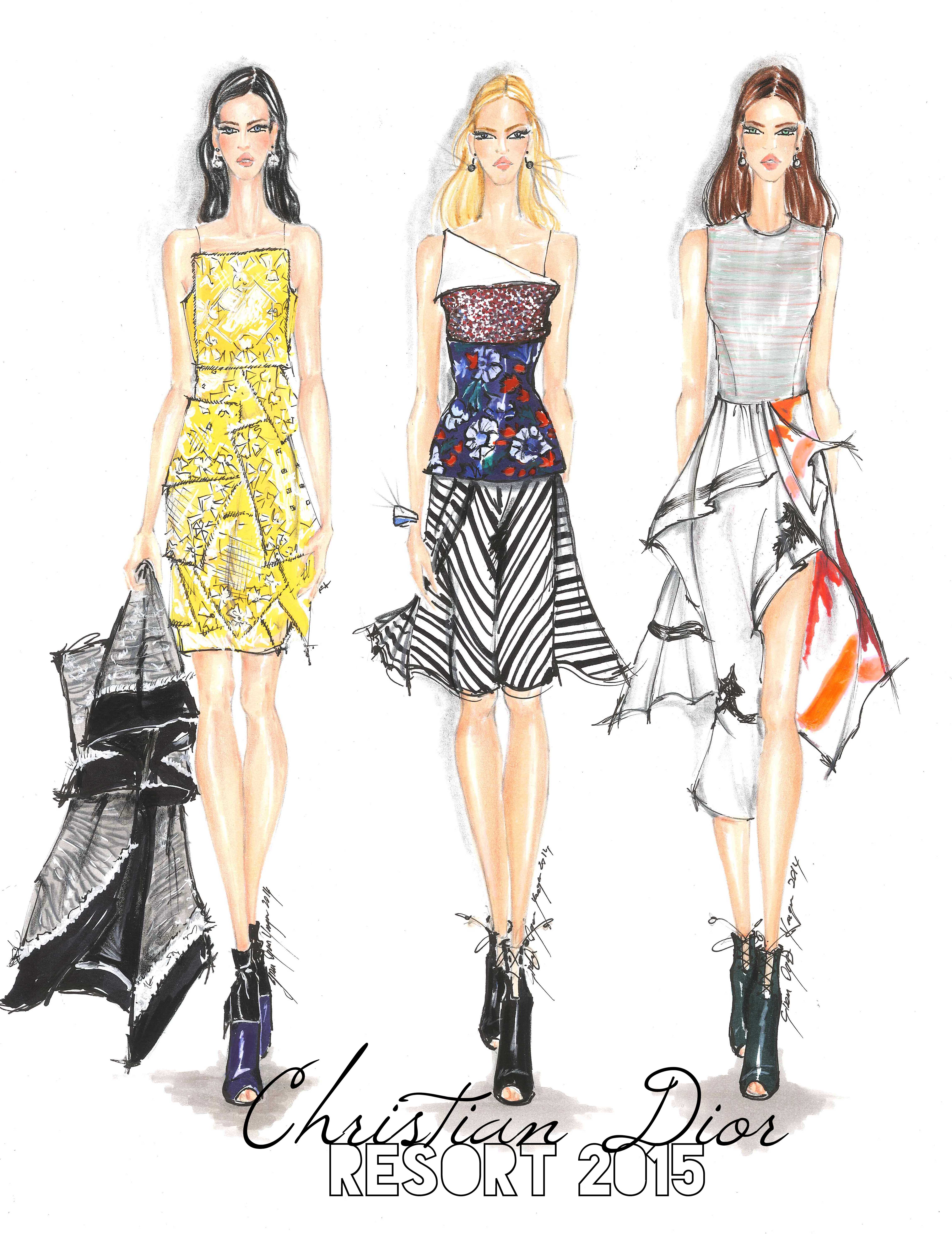 I guess I wouldn't be mistaken if I tell you that the location of runway of the resort collection was much more interesting than the collection itself. Celebrities and the entire fashion World travelled from Manhattan to Brooklyn via the "Dior" boat and water taxis. The  elegance race amongst the celebrities of the first row was worth seeing. My favorite amongst them all was of course Rihanna. I mentioned that on my  "Rihanna at Dior Resort Show" article!
Although he has been the creative director of Dior for such a short period of time (only 2 years), Ralf Simons reflects the Dior women very well.  The collection is fluent compared to his previous collections. The usage of silk scarves in the form of skirts and dresses was a spot on decision. This collection clearly indicates that the Dior women will not lose her style when they wear stripes and flower prints together.The sneaker trend, which we have witnessed in the couture and the winter collections, continues its journey this time in the form of lace up sandals.
It is not a coincidence that the collection had a total of 66 pieces in the 66th year anniversary of Dior entering the American fashion market. Well, that is typical of Raf Simons!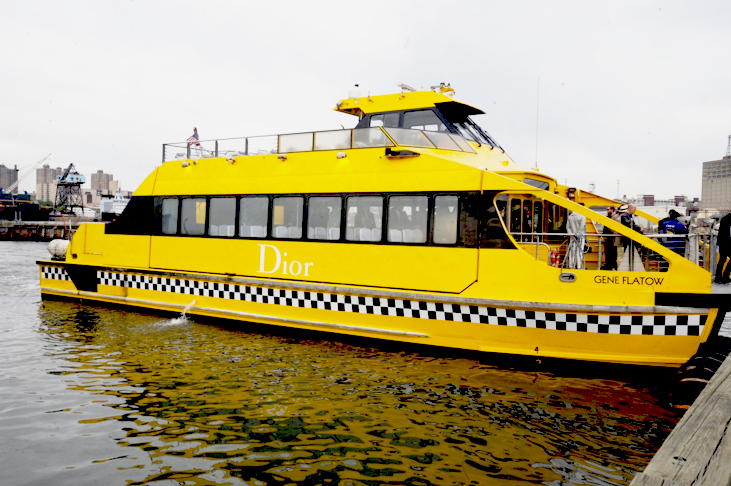 Dior Resort 2015 defilesi lokasyonu nedeniyle koleksiyonun kendisinden daha fazla ilgi çekti dersem çokta yanlış olmaz sanırım. Ünlü simalar ve tüm moda dünyası Dior vapuru ve deniz taksileri ile Manhattan`dan Brooklyn`e yolculuk ettiler. Ünlülerin defileyi izlemek için oturdukları ilk sıradaki, şıklık yarışları da ayrıca dikkat çekiciydi. Davetlilerden favorimin Rihanna tabi ki ; ) "Rihanna at "Dior Resort Show" yazımda görebilirsiniz!
Kreatif direktör Ralf Simons, sadece 2 senedir markanın başında olmasına rağmen Dior kadınını çok iyi yansıttığı aşikar. Önceki koleksiyonlarına göre daha akıcı ve rahat siluetlerin hakim olduğu bir koleksiyon. Uçuşan ipek eşarpların, etek ve elbiselerde yarattığı formlar çok başarılı. Dior kadını bu koleksiyonda, çizgili ve çiçekli desenleri bir arada kullanıp stilinden bir şey kaybetmeyeceğini herkese göstermiş oldu.Couture ve Kış koleksiyonlarında yükselişe geçen spor ayakkabı trendi, resort koleksiyonunda ise bağcıklı sandaletler olarak karşımıza çıkıyor.
Koleksiyonun 66 tasarımdan oluşması ile Dior markasının Amerikan moda marketinde 66 yıldır olmasının tesadüf olmadığından emin olabilirsiniz.  Ve tabi ki de, Raf Simons farkıda bu olsa gerek!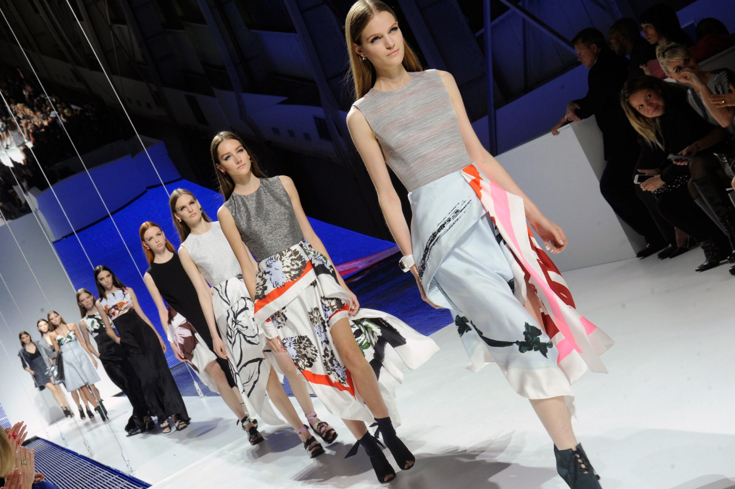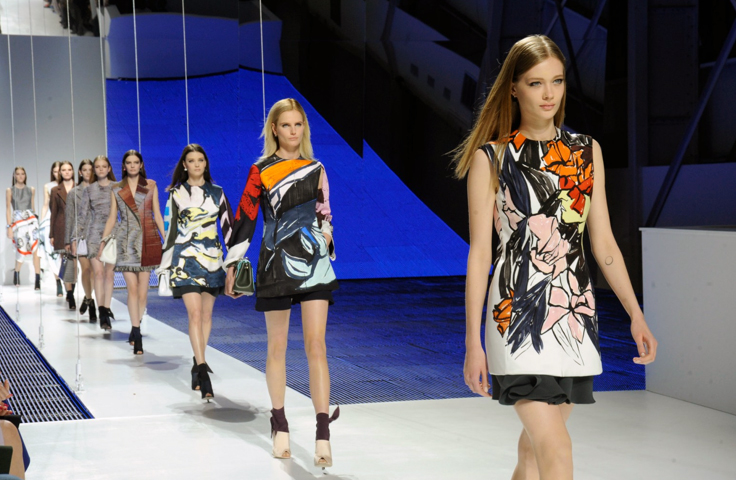 Photos by Sherly