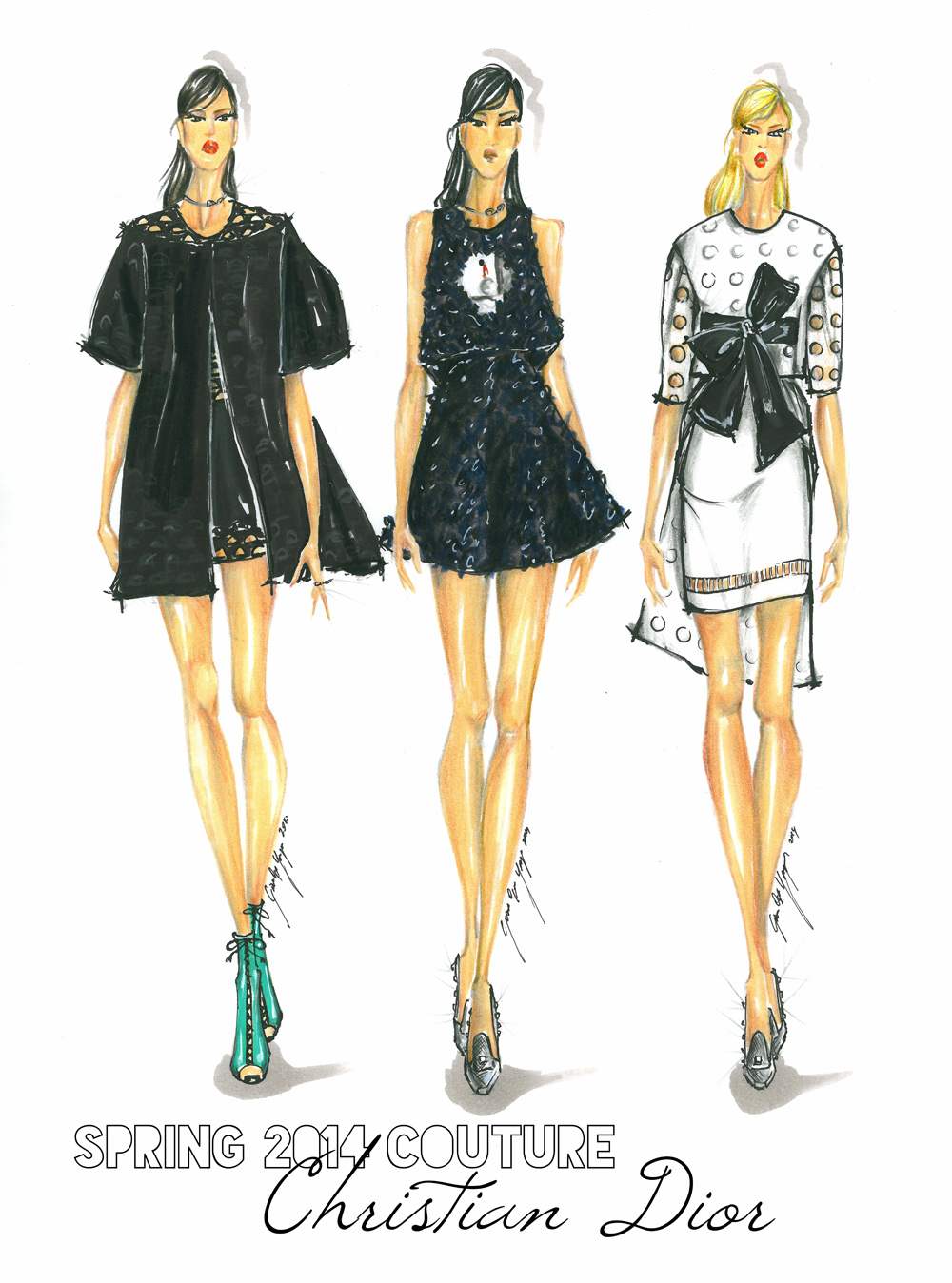 Purity, sheerness, cutwork details are the keywords that define Raf Simons's Dior couture collection. Softness of the silk fabrics and sculptural forms of design as well as carefully designed accessories are also an eye catch.  Due to its elegant look, we will be seeing a lot more of the thin bow designs as rings, as well as necklaces.There's so much to say about shoes. Concealed bands (starting just under the knee) on high heels, variety of triangular heels (mini and high) as well as the couture sneakers with sequins hit the runway with the intellectual brilliance of Ralf Simons.
I will be making sure to have the mint green lace-up boots in my wardrobe. Which one is your favorite?
—————
Hafiflik, şeffaflık ve delik işi detaylar Raf Simons şefliğindeki Dior couture koleksiyonunu anlatan anahtar kelimeler. İpek kumaşların yumuşaklığı ile sert formların ön planda olduğu koleksiyonda, özenle tasarlanmış aksesuarlar da kıyafetler kadar dikkat çekici. İncecik fiyonk kolye-yüzükler,  zarifliği nedeniyle bu sezon çok karşılaşacağımız aksesuarlardan olacağı kesin. Ayakkabılar üzerine söylenecek o kadar çok şey var ki… Diz altına kadar uzanan ince şerit detayları, değişik üçgen formlu topuklar (hem yüksek hem de mini versiyonu ile) ve sezona damgasını varan payetli couture spor ayakkabılar,  Raf Simons'un dahiliği ile podyumlarda yerini almış.
Su yeşili bağcıklı botların ayakkabı dolabımda yerini alması için çalışmalara şimdiden başlıyorum. Sizin favoriniz hangisi?