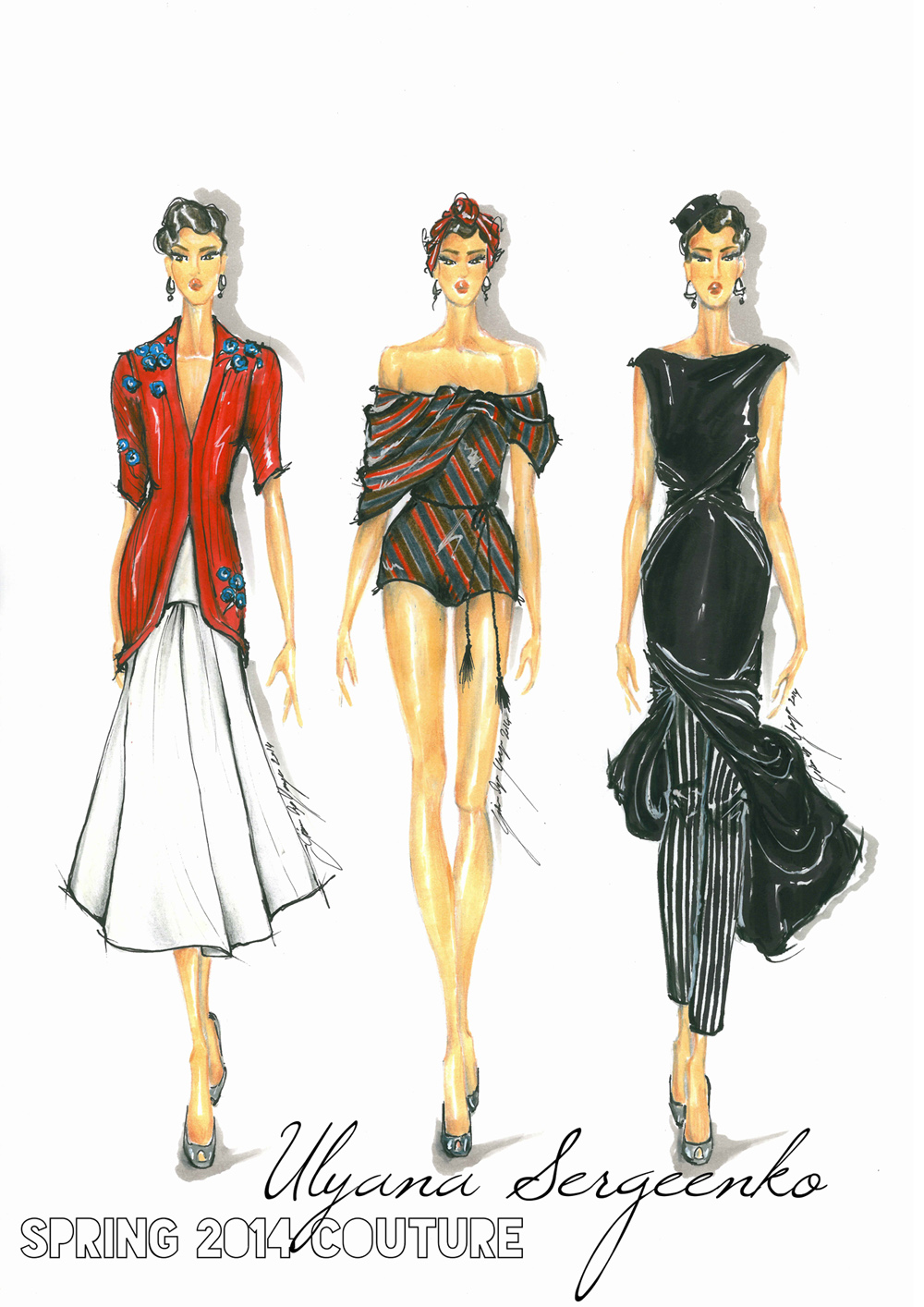 Ulyana Sergeenko is continuing to produce unseen creations for the fashion world with the use of her Russian origin.
Being inspired by the Femme Fatale passengers of the Orient Express, she has used elegantly detailed craftsmanship, best fabrics and impressive details in her collection. Every design dazzles and looks like a costume used in an early 20th century movie rather than a new fashion item. The collection lacks the general up to date fashion trends, as the fashion world is in a modern era, we must confess that the runway show was rather fascinating. You can see my favorite pieces from the collection in my illustrations.
PS: Orlando Pita and Pat McGrath, whom both have become legends during John Galliano's Christian Dior, have done Hair and makeup.
———————
Ulyana Sergeenko her koleksiyonunda Rus kökenlerine sadık kalarak moda dünyasına değişik hikayeler anlatmaya devam ediyor.
İlhamını Orient Express ile seyahat eden Femme Fatale ruhlu kadınlardan alan Ulyana,  koleksiyonunda detaylarla zenginleştirilmiş işçilik, en iyi kalite kumaşlar ve ince ayrıntılar kullanmış. Her tasarım 1900'lerin başında yaratılan hayal ürünü bir filmin parçası gibi insanı büyülerken, güncel modadan ziyade kostüm etkisi yaratıyor. Moda dünyasının içinde bulunduğu modern dönem nedeniyle, genel havadan uzak kalan bir koleksiyon olsa da, büyüleyici bir show olduğunu itiraf etmeliyiz. Koleksiyondan favori parçalarımı illüstrasyonlarımda görebilirsiniz.
Not: Saç ve makyaj, John Galliano'lu Christian Dior defileleri ile efsaneleşmiş Orlando Pita ve Pat McGrath ekibinin ellerine teslim edilmiş.