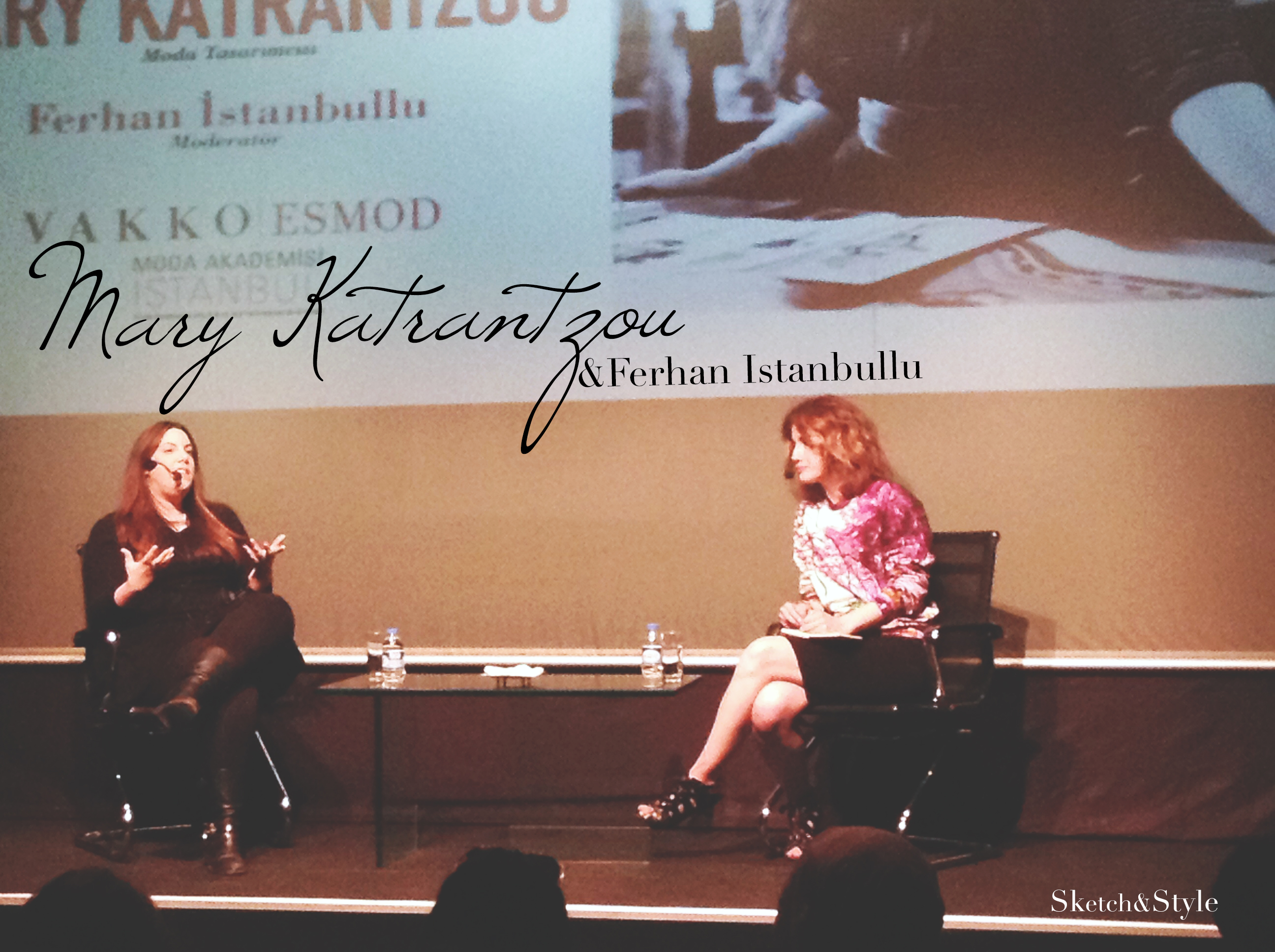 United Kingdom's most distinguished creative figures have come to Istanbul for only 3 days (between 20-22 of May) with a highly intense schedule, for the Great Festival of Creativity.  Talents who have been masters of industries such as fashion, design , technology and education have all gathered here. Industrial designer Sir James Dyson and the CEO of BBC Worldwide Tim Davie are a few whom will participate at this festival.
| | |
| --- | --- |
| It is not a surprise that the most interesting participant for me was the "Queen of Digital Print", Mary Katrantzou. I have mentioned in one of my earlier post that I admire her collections deeply.  Mary was at a Q& A event at the Vakko Fashion Center, answering Ferhan Istanbullu's questions.Just before the conference, I was able to have a nice chat with Mary Katrantzou and her team. I was very impressed by their energy. | |
As well as being a great fashion designer, her modesty clearly indicates how much she deserves where she stands today. Her speech about her career was highly inspiring to those young designers who look up to her. I hope that the young designers in Turkey will eventually have the chance to show themselves to the world just like their counterparts in the UK.Having a young and dynamic team, just like herself, we will get to see the Mary Katrantzou brand in many upcoming projects. The most recent plan of the brand is to create a Menswear Collection. However, she also gave us a few hints about possible collaborations with jewelry and cosmetics companies which might take place in the near future.
Taking "Baby Steps", being and/or staying naïve in the fashion world were the two major points, which she emphasized the most in her speech.By staying fearless to growth and taking baby steps (as Mary said), The Mary Katrantzou brand is gradually reaching the top. We will witness this story of success altogether.
The Great Festival of Creativity will continue at The Seed tomorrow.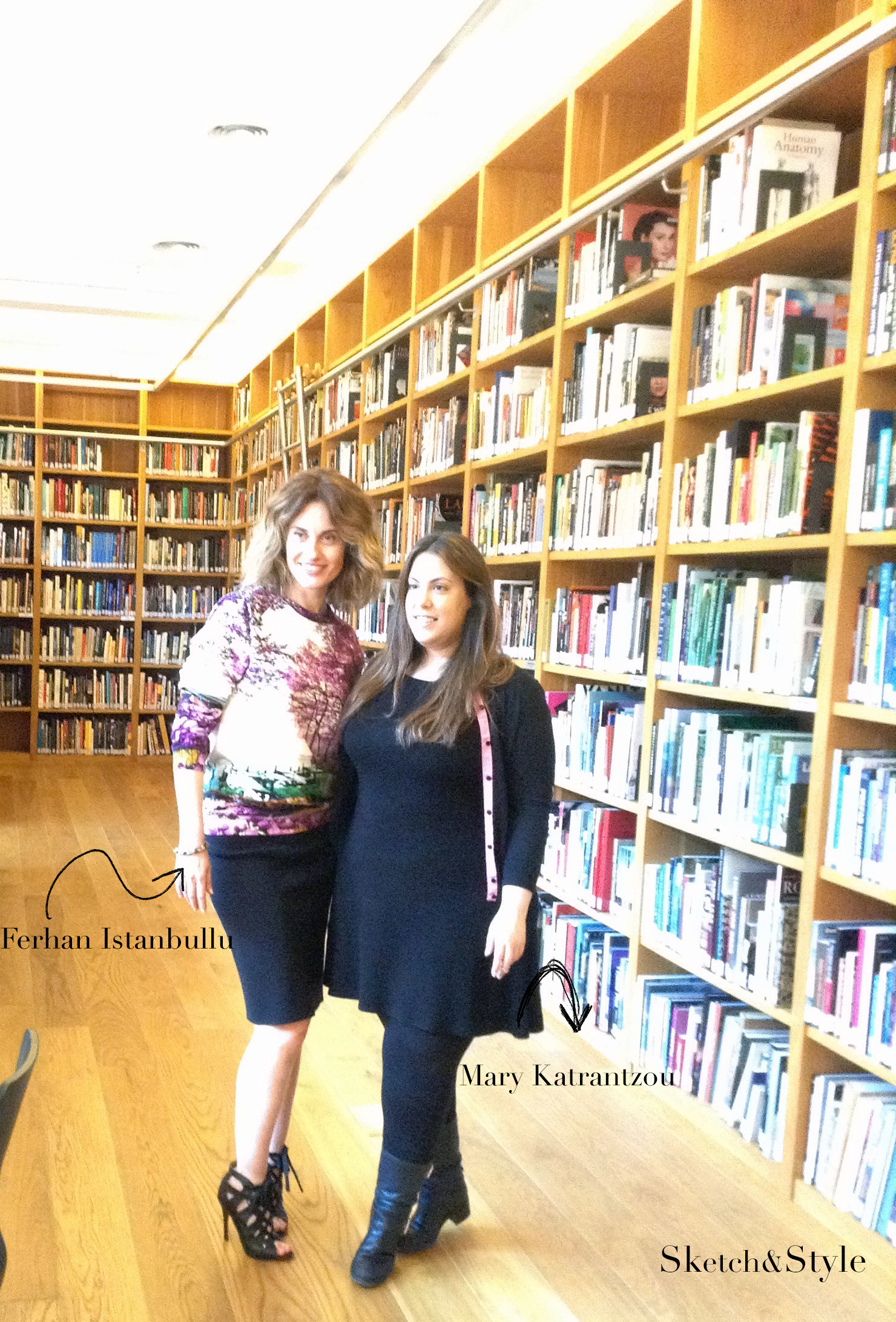 20-22 Mayıs tarihleri arasında Great Yaratıcılık Festivali altında 3 günlük yoğun program ile İngiltere`nin önemli yaratıcı figürleri İstanbul`a geldi. Moda , tasarım, teknoloji, eğitim gibi konularda alanlarında uzman yetenekler : endüstriyel tasarımcı Sir James Dyson, BBC Worldwide CEO su Tim Davie bu isimlerden birkaçı…
Benim bu etkinlik te en çok ilgimi çeken kişi tabi ki dijital desenlerinin Kraliçesi Mary Katrantzou. Koleksiyonlarını severek takip ettiğimi daha önceki bir yazımda sizinle paylaşmıştım.Vakko Moda Merkezinde "Fashion Talk" etkinliğinde Mary , Ferhan İstanbullu`nun sorularını yanıtladı. Konferans öncesinde Mary Katrantzou ve ekibi ile konuşma fırsatı yakalayıp, bu genç ekibin enerjisinden çok etkilendim.
Her sezon başarılarını arttıran harika bir tasarımcı olmasının yanı sıra alçakgönüllü tavırları ile geldiği yeri ne kadar hakkettiğini de gösteriyor. Samimi bir şekilde anlattığı kariyeri gerçekten moda dünyasında kariyer yapmak isteyen gençler için çok ilham vericiydi. Tabi ki umarız ki Türkiye de de İngiltere de olduğu kadar genç yeteneklerin kendilerini göstermeleri için fırsatlar hazırlanır.Kendisi gibi genç ve dinamik insanlardan oluşan ekibi ile Mary Katrantzou markası daha birçok yeni projede göreceğimiz kesin. Markanın en yakın gelecek planı erkek koleksiyonuna da imza atmak. Ama bunu  dışında takıdan, kozmetik endüstrisine kadar colabrationlara açık olduğunun sinyallerini verdi.
"Bebek adımları" ve moda dünyasında "naïf olmak – kalabilmek" konuşması sırasında çok üstünde durduğu bir noktalardı. Mary Katrantzou markası büyümekten korkmadan, bebek adımları(Mary`nın tabiri ile) ile moda dünyasında zirveye ilerliyor. Bu başarı hikayesini hep birlikte takip etmeye devam edeceğiz.
Yarın da The Seed de Great Festival of Creativity etkinlikleri devam edecek.