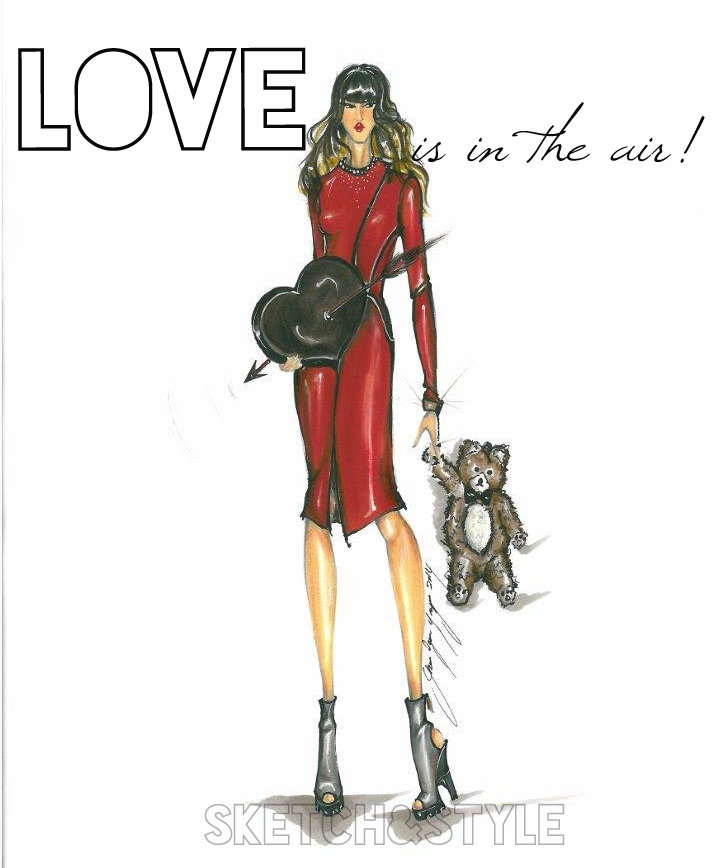 As Valentine's Day is approaching, do you feel pressured by the advertisements you see on TV or on the billboards? What to do on Valentine's Day this year?It is said that there is an increase in unhappiness on Valentine's Day, from all the pressure. Well here are some examples that pops in my head:
Initially and obviously, single people are all depressed, sighing about the fact that once again another year has gone by single. (Especially the single ladies in their late 20's and the ones in their early 30's).
Secondly, people who feel obligated to frown and sulk all day because they believe that Valentine's is a creation of the consumption economy and society.
And finally, people who cry in their beds at the end of the night because something that they had been planning for months did not go according to plan.
I believe that Valentine's Day is a great excuse that brings color to our lives. I neither give much meaning to it nor ignore it.
It makes me really happy that people shop for Valentine's Day gifts. Gifts are a must!Don't think that I am a materialistic person just because I said that.  There is nothing more romantic than a hand crafted gift. You don't need to spend a lot of money. All you need to do is spare a little bit of time and effort. It always felt weird that people consider Valentine's to be the only night for a romantic celebration. On a couple of occasions, I did consider canceling my reservations to the luxurious restaurants and stay at home instead. What I am trying to say is, in order to share your love to one and another, don't feel pressured by the environmental facts. You can choose to continue with your cancelled Valentine's Day plan on any other day of the year and spend Valentine's with your PJ' on, watching TV and resting your head on your loved ones shoulder.  The most important thing is to share your love with people and when to do it is not that important. The best is to do it everyday with the right amount of dosage!
I've got a few home-made present suggestions for Valentine's which I must share (experience talking!  )
Wrapping your homemade chocolate truffles into a box, which is a decoration of your own.
Knitting a simple yet elegant woolen scarf for your spouse. (You can get some help from your mother)
You can go grocery shopping with your spouse for the Valentine's Day menu,cook together and have a fun and a romantic night.
Or, you can create an album or a collage from the fun and romantic moments you've shared together.
Well I'm not going to stop you if you think that the things above are not suitable for you and you would much rather buy a gift! I couldn't think of a safer gift than buying your boyfriend his favorite PS4 game, or getting a pair of high heel shoes for your girlfriend.  Don't make it obvious when you ask for the shoe size or the favorite game so you don't ruin the surprise.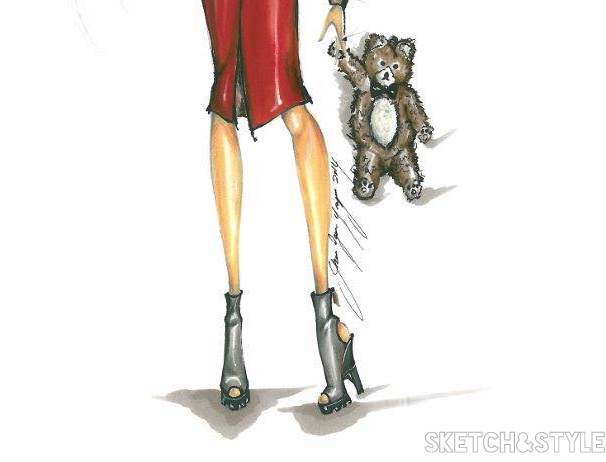 Sevgililer günü yaklaşırken televizyonda izlediğimiz reklamlar ve sokaklarda ki billboardlar size de ayni soruyu sorduyor ve üzerinize baskı oluşturuyor mu? Bu sene  sevgililer gününde ne yapmalı? Bu baskılardan mıdır bilinmez sevgililer gününde mutsuz olan kesimin daha fazla olduğu söylenir aklıma gelen örnekler şöyle
Öncelikle  ve tabi ki bekarlar depresyondadır (özellikle 30 sayısına yaklaşan yada başlarına ulaşmış bayanalar) bu senede yalnız geçti diyerek,,
Bunlar tüketim ekonomisi ve toplumlarının yarattığı çılgınlık diyerek gününü somurtarak geçirmek zorunda hissedenler,
Aylar önce heyecanlanıp, hediye mekan hazırlıklarına başlayıp bugüne gereğinden fazla baskı yükleyip işler beklediği gibi gitmeyince geceyi yataklarında ağlayarak geçirenler
Bu kişiler gibi olmanıza gerek yok. Sevgililer gününü hayatımıza renk katan bir öğe olarak görün yeter.Ne çok anlam yükleyin, nede umursamazlıktan gelin!
Sevgililer gününde hediye alışverişi beni mutlu ediyor. Bu noktada hediye olmazsa olmazım. Böyle dedim diye de ne maddiyat düşkünü demeyin. Emek harcanmış ,el yapımı hediyeler kadar bana romantik gelen bir şey daha yoktur. Bunun için çok para harcamaya gerek yok biraz emek ve zaman…Romantik bir yemek ile kutlama için sadece bugünün düşünülmesi hep garip geliyor. Son dakika en güzel ve lüks restoranlardaki rezervasyonunu iptal etsek de sevgililer gününde evde otursak dediğim olmuştur. Yani söylemek istediğim sevginizi paylaşmak için çevresel baskılarda kalmamanız. Yılın herhangi bir ayının herhangi bir tarihinde iptal ettiğiniz yemeğinizi yiyebilir, sevgililer gününde evde pijamalar ile oturup televizyon karşısında sevgilinizin omzuna kafanızı koyarak da geçirebilirsiniz. Önemli olan sevginizi paylaşmak bunu ne zaman yaptığınızın hiç bir önemi yok. Bunu gündelik dozajlarda az az yapmak ise en iyisi!
Tecrübe ile sabitlenmiş küçük evyapımı HEDİYE önerilerim var, söylemeden duramayacağım;
Ev yapımı truffle çikolatanızı  kendi süsleyeceğiniz bir kutu ile paketlemek
Sevgilinize  yün iplik ile sade ama şık bir atkı örebilirsiniz, kış günlerinde her zaman sizi yanında taşımış olur böylece (Annelerden ufak bir yardım almaya hakkınız var)
Çift olarak  sevgililer günü menusu hazırlayıp, birlikte market alışverişinden sonra mutfağa girebilirsiniz. Böylece hem eğlenip hem romantik bir gece geçirebilirsiniz.
Birlikte en eğlenceli ve romantik anılarınızın olduğu fotoğraflardan  albüm veya kolaj hazırlayabilirsiniz.
E tabi bunlar benim için uygun değil  illa gidip bir şeyler almak istiyorum diyor iseniz, bunun için de size durduracak halim yok. Erkek arkadaşınıza en sevdiği PS4 oyununu , kız arkadaşınıza da güzel bir topuklu ayakkabı almak kadar garanti 2 hediye düşünemiyorum. Ayakkabı numarasını ve almak istediği oyunu öğrenirken bunu çaktırmadan yapın ki sürprizi kaçmasın dimi …